A Canadian Company Since 1908
A group of prominent Montreal businessmen start a social club called Club Des Millionnaires.
The members of Club Des Millionnaires decide to import Portuguese sardines, naming the brand after their club.
Harold T. Griffin begins to represent the Club Des Millionnaires brand. The brand would eventually become a part of Harold T. Griffin Inc, which remained a committed leader in the Canadian food industry for four generations.
A French buyer in Montreal comments to Harold T. Griffin, "The fish she is very small" and the brand's slogan is born.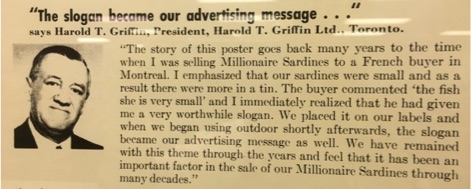 Ocean Brands, part of The Jim Pattison Group, acquires the Club Des Millionnaires brand. 
Club Des Millionnaires is still an all-Canadian brand after all these years. To this day, we proudly maintain the same high quality and dedication to exceptional taste, sustainability, and the health of consumers.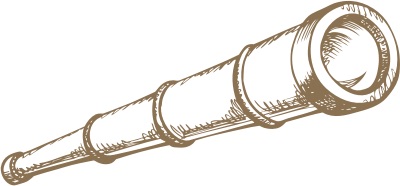 For your health and the health of our oceans, we believe it's important to know where your fish came from and how it was sourced. Find out where and how we caught your sardines and anchovies.