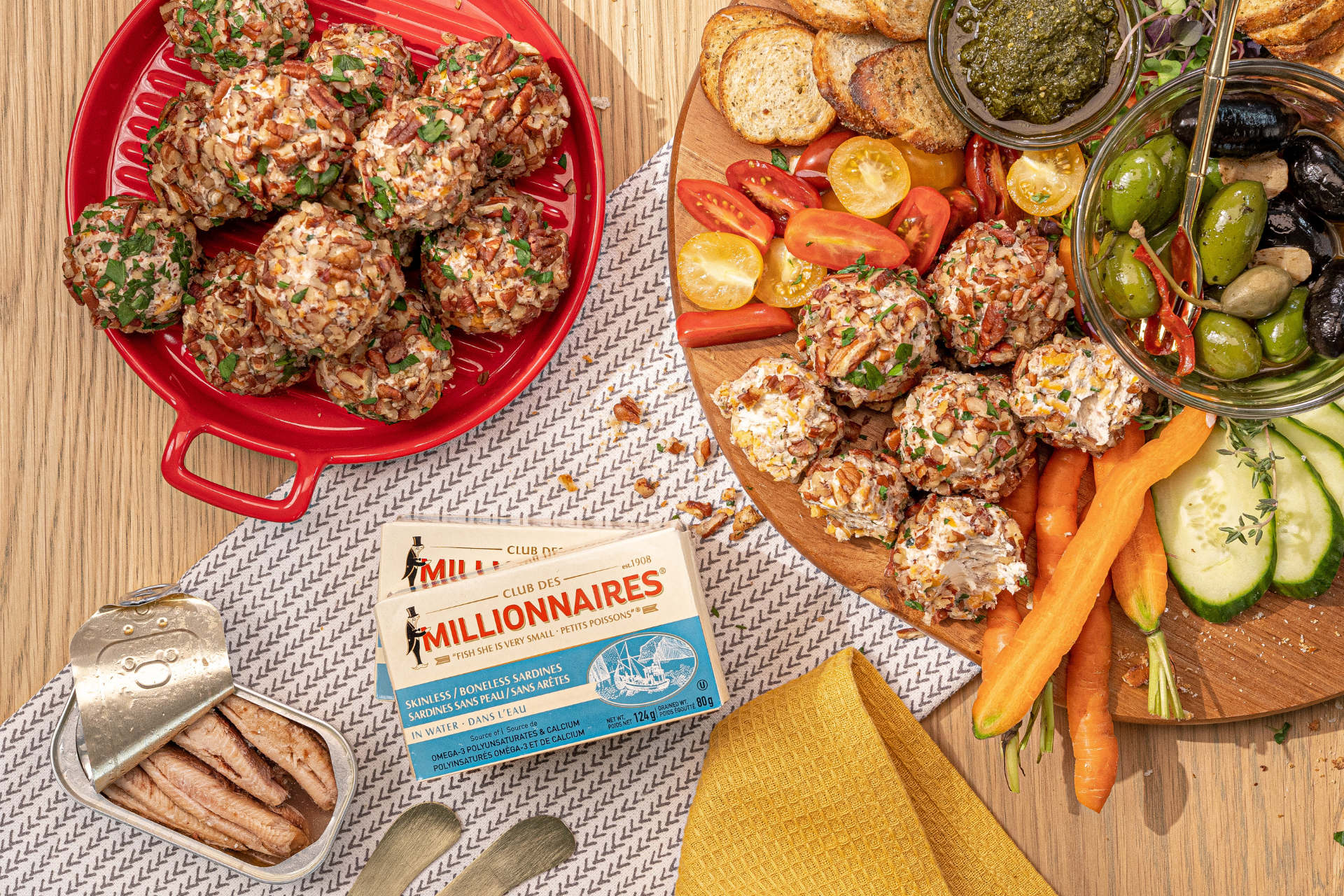 Mini Cheese Balls
Print Recipe
Ingredients
 

3 cups cream cheese

2 cups aged cheddar cheese, grated

2 tbsp chives, chopped

2 tbsp dill, chopped

2 tsp Worcestershire sauce

2 tbsp capers

2 cans (124g) Club Des Millionnaires Skiness Boneless Sardines in Water, drained and roughly chopped

1 ½ cup pecans, roasted and finely chopped

Salt and pepper to taste

Cucumber slices, for serving

Crostini or crackers, for serving
Directions
In a large bowl, mix cream cheese, cheddar cheese, chives, dill, Worcestershire and capers until well combined. Season with salt and pepper. 

Fold in the chopped sardines. 

Lightly wet your hands. Roll the cheese into small balls. 

Put the chopped pecans in a bowl, season with salt and roll each ball in the pecan mix until evenly coated. 

Serve with crostini, crackers and vegetables.
Recipe Reviews