Brislings, sprats, sardines… The world of delicious, small fish can be confusing and the distinctions between them unclear. However, that shouldn't deter you from enjoying brisling sardines. In fact, we'll clear up some of the confusion now so you know what to look for next time you're in the canned fish aisle.
What Are Brisling Sardines
Referred to in Europe as sprats, brisling sardines are caught in the cool, clear waters of Northern Europe. Under 4" long, brislings are less than half the size of other sardines. With a mild flavour and no noticeable scales, these silvery little fish have a tender, delicate texture.
While brislings are available fresh, their texture and flavour make them perfect for canning. Traditionally lightly smoked and packed in olive oil, which gives them a rich buttery texture, they're also available flavoured.
Why You Should Be Eating Brisling Sardines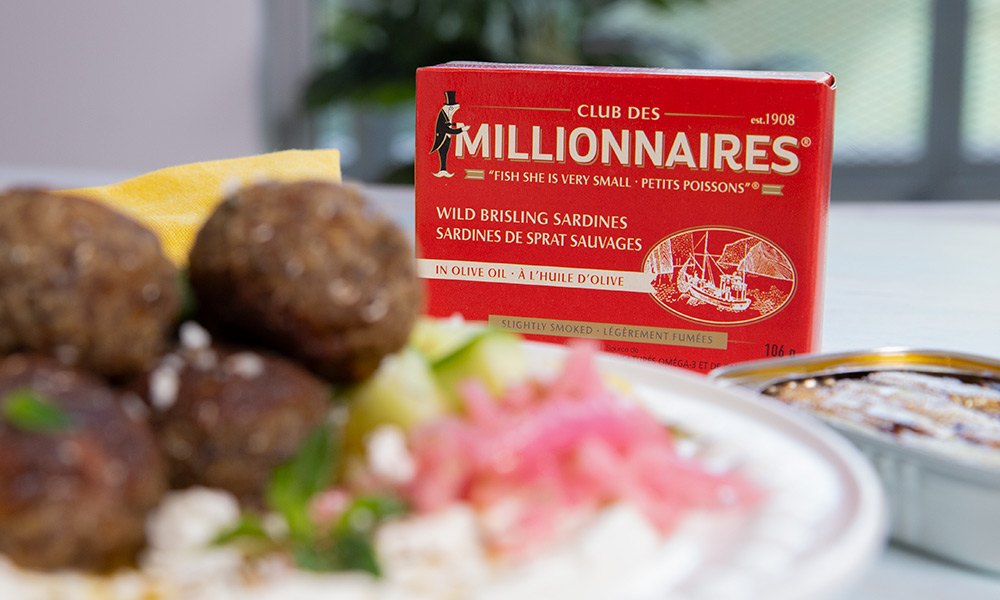 Brislings are not only delicious, but they're also packed with nutrients. For starters, a 106 gram can of our Small Petits pack 2.5 grams of Omega-3 fatty acids! They also have 17% of your recommended daily intake of calcium and a whopping 17 grams of protein. These nutrients are not only essential for your health but they're best derived from natural sources rather than supplements.
Adding Sardines to Your Diet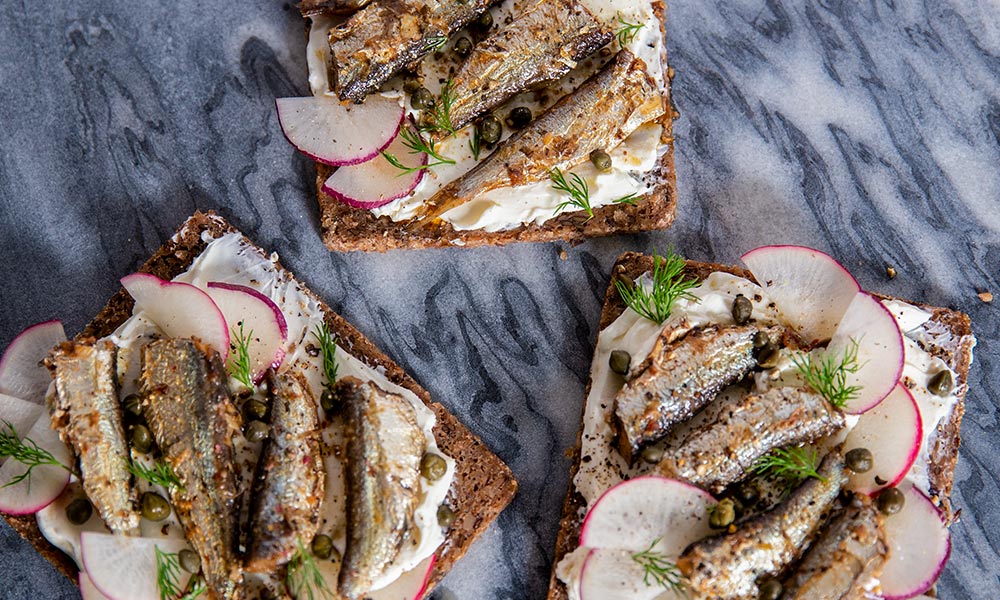 If you haven't tried brisling sardines or aren't used to incorporating them into your diet, it might seem like a daunting task, but it really needn't be! Brislings are delicious on their own on top of crackers. They also round out the flavours of tomato-based pasta sauces and taste great on pizza. In fact, the sky is the limit when incorporating these delicious little fish into your meals but if you need a little more inspiration, we've got you covered with recipes for everything from appetizers to main courses and breakfast. After all, with more than 110 years of bringing the highest quality canned brisling sardines to Canadian tables, we've had a lot of experience finding and developing recipes that delight even the pickiest of eaters.