Recipe
Easy Hash with Brown Rice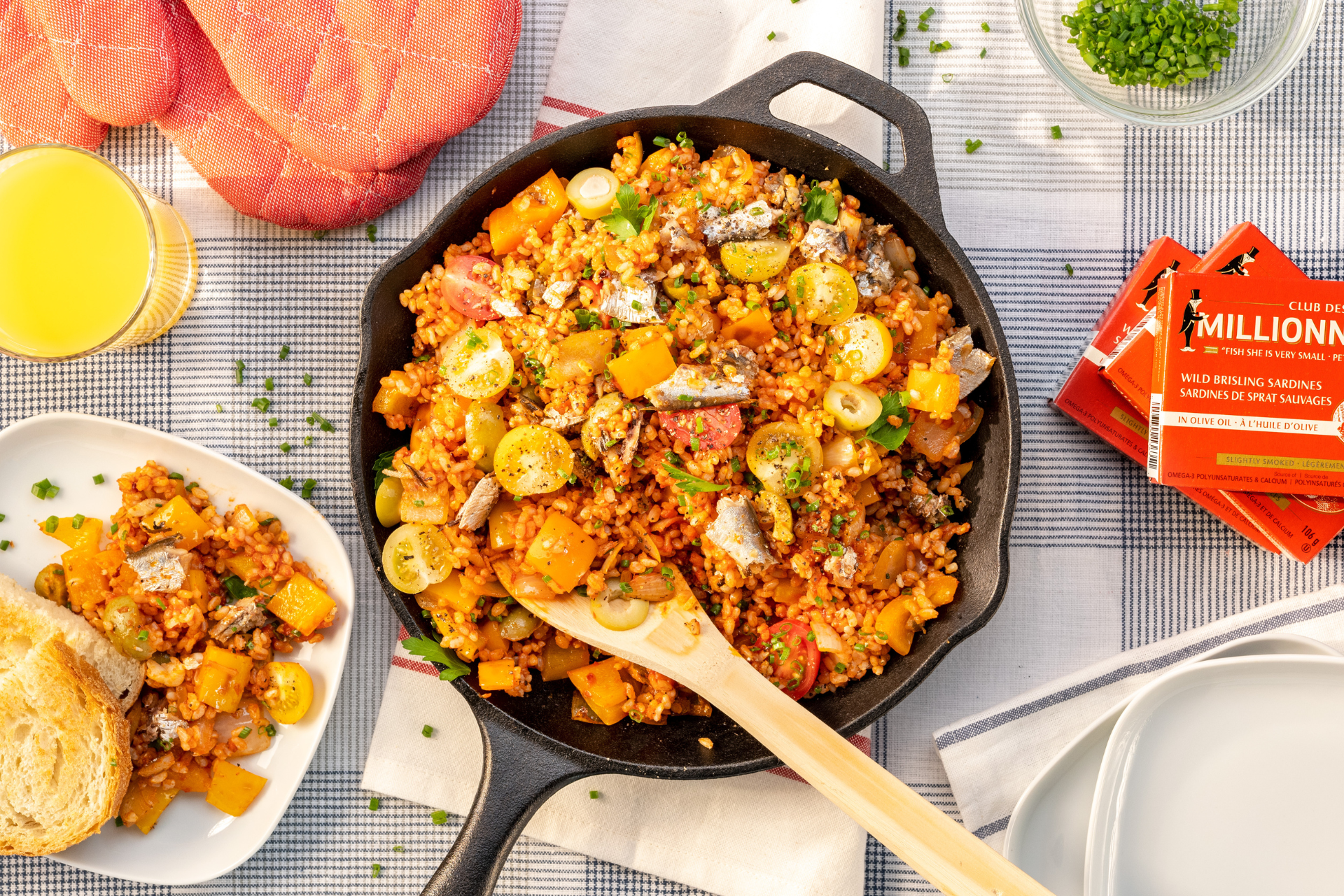 Easy Hash with Brown Rice
Print Recipe
Ingredients
3 cups brown rice

3 tbsp olive oil

1 yellow onion, large diced

2 bell peppers, large diced

2 cloves garlic, minced

2 tbsp tomato paste

¼ tsp chili flakes

1 tsp paprika

1 cup green olives, pitted 

2 cans (106g) Club Des Millionnaires Brisling Sardines in Olive Oil, drained and flaked

1 lemon, juiced

1 cup cherry tomatoes, halved

Parsley and chives, for garnishing

Salt and pepper to taste
Directions
Cook brown rice according to package directions. 

Meanwhile, heat 2 tbsp oil in a skillet over medium heat. 

Add onion and pepper and cook for 8-10 minutes or until softened. Add garlic, chili flakes, and paprika and cook until fragrant for 2 more minutes. Season with salt and pepper. 

Add tomato paste and cook for three minutes. 

Add the rice, sardines, and olives and cook for 3-5 minutes. Add lemon juice and season with salt and pepper. 

In a small bowl, toss the cherry tomatoes with 1 tbsp olive oil and salt. 

Garnish the hash with cherry tomatoes, parsley, and chives and serve.
Recipe Reviews