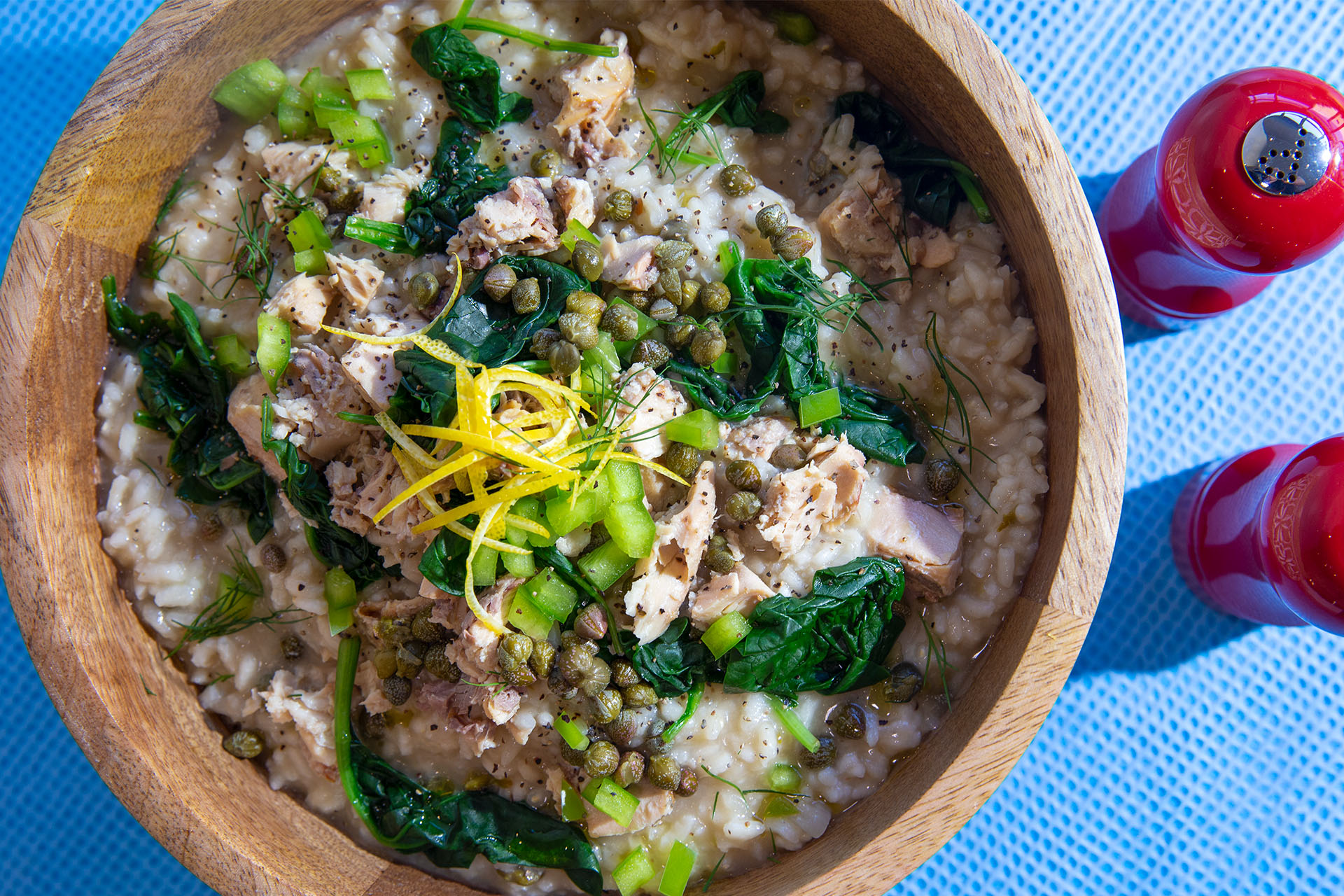 Salmon Risotto 
Print Recipe
Ingredients
2 tbsp olive oil

 

3 shallots, thinly sliced

 

4 garlic cloves, crushed

 

2 tbsp capers

 

1 cup arborio rice

 

4 cups vegetable broth

 

2 tbsp caper brine

 

3 cans (120g) Gold Seal Sockeye Salmon Skinless Boneless, drained  

 

½ cup parmesan cheese, grated 

 

2 tbsp unsalted butter

 

1 lemon, zest and juice

 

2 tbsp dill

 

Salt and pepper to taste

 
Directions
Add your broth to a pot and bring to a simmer. Turn heat down to low and cover. 

 

Warm the oil in a large shallow pan over low heat. Add the shallots, garlic, anchovy and capers to the pan. Season with salt and pepper and cook until fragrant, 5 minutes. Turn the heat up to medium-low. 

 

Add the rice to the pan and stir to coat the rice in oil. Toast the rice for 1 minute. 

 

Add 1 cup of the broth to the pan with reserved caper brine and stir constantly until the rice has absorbed the liquid. Continue to add broth, ½ cup at a time, and stir until the liquid absorbs each time. This should take a total of 20 minutes. The risotto will be rich and creamy and the rice should be cooked until al dente. 

 

Add in the salmon, ½ of the cheese, butter and lemon juice. Season with salt. 

 

Garnish with remaining cheese, lemon zest, dill and cracked black pepper and serve. 

 
Recipe Reviews