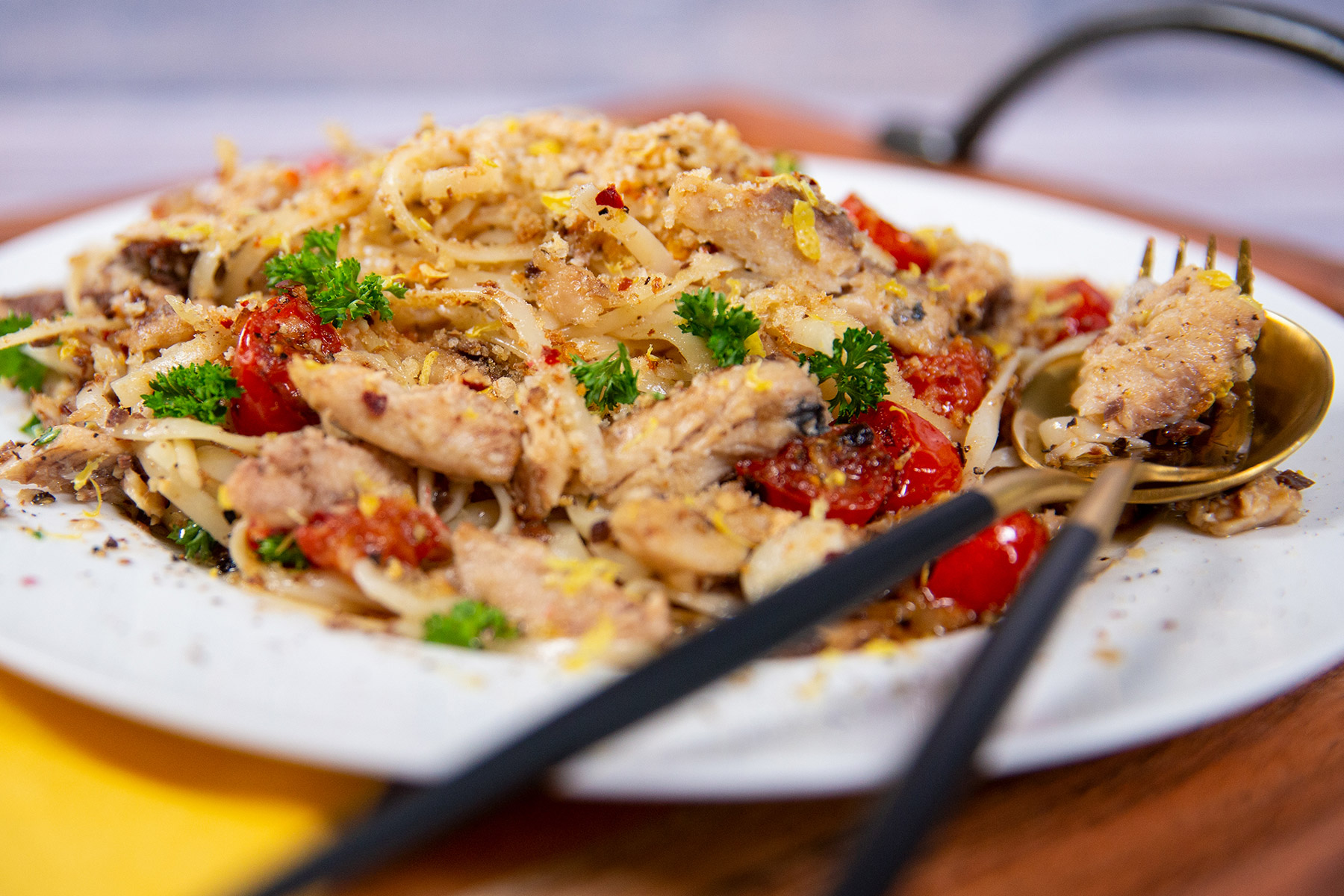 Spicy Sardine Pasta
Print Recipe
Super flavourful, comforting, and loved by all ages: this Spicy Sardine Pasta has it all! The spicy sardines add the right amount of heat while balancing out the pasta sauce. Serve with some toasted baguettes and anchovy butter for the ultimate Millionnaires feast!
Ingredients
400g long pasta (spaghetti, linguine, bucatini)
2 tbsp olive oil
2 tbsp butter
½ cup shallots, thinly sliced
4 garlic cloves, thinly sliced
1 tbsp red chili flakes
1 cup cherry tomatoes, halved
Salt and pepper, to taste
Zest of 1 lemon
Pecorino, grated to garnish
1 cup breadcrumbs, to garnish
Parsley, rough chopped to garnish
Directions
Cook pasta until slightly underdone (it will finish cooking in the sauce). Reserve 1 cup of the pasta water.
Heat the olive oil and butter over medium heat. Add shallots and cook until translucent, 3 minutes.
Add garlic, chili flakes and cook until fragrant, 8-10 minutes.
Add the sardines to the pan with some of the oil, break apart with a spoon and toss to combine.
Add the pasta to the pan. Toss while slowly adding pasta water. Season with salt and pepper.
Plate and garnish with lemon zest, pecorino, breadcrumbs and parsley.
Recipe Reviews