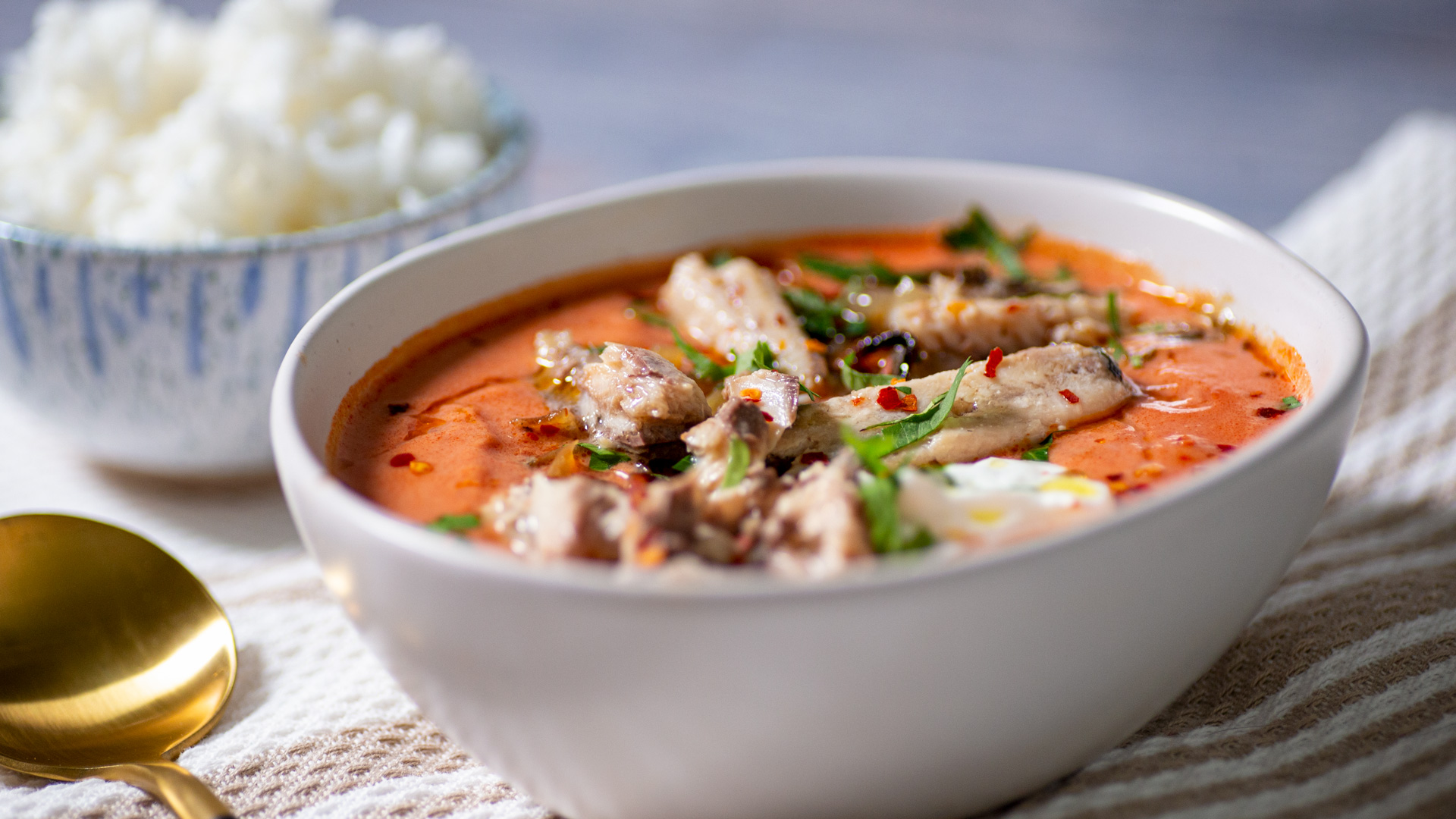 Easy Sardine Curry
Print Recipe
You'll love the diverse flavours from authentic Italian tomato sauce and Greek yogurt to turmeric and ginger. The aromatics and beautiful colour will have you craving this comforting Easy Sardine Curry all week! This irresistible dish pairs perfectly with simple white rice or warm naan bread.
Ingredients
Directions
Melt butter in a pan over medium heat.
Add mustard seed, turmeric and fennel and toast until fragrant, 3-4 minutes.
Add shallots and garlic and cook for 5 minutes. Season with salt.
Add Authentica Siciliana Sauce, water and curry leaves and bring to a boil. Once boiling, reduce heat to simmer.
Add sardines and simmer for 5 minutes. Season with salt and pepper.
Garnish with cilantro, a squeeze of lime juice and a dollop of yogurt. Serve with a side of rice.
Recipe Reviews