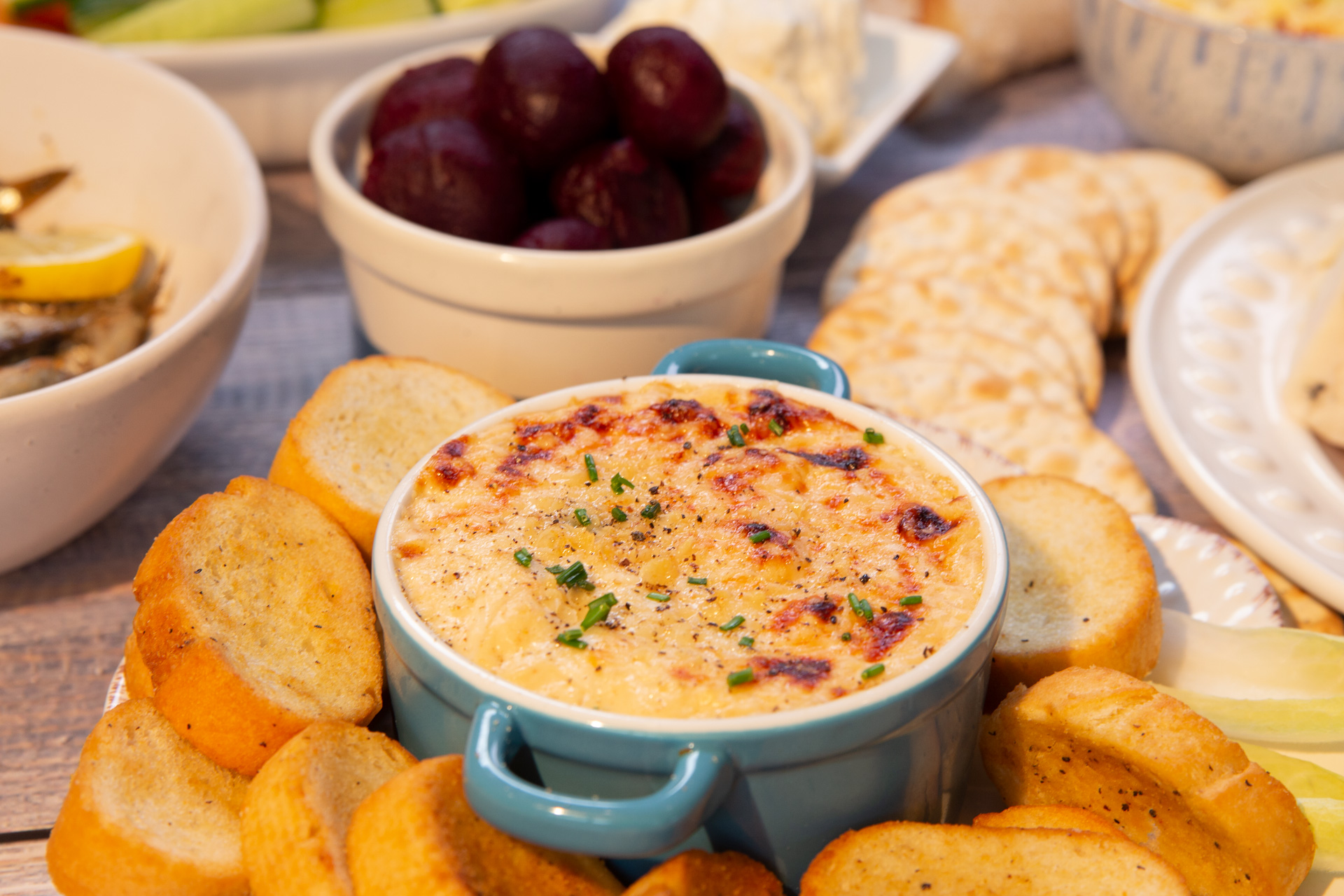 Sardine Dip
Directions
Preheat the oven to 375°F.
Add all ingredients (minus the sardines, lemon zest, parmesan and tarragon) to a food processor and blend until smooth. If you don't have a food processor, mix everything by hand but make sure the garlic is well minced. Season with salt and pepper.
Put dip into an oven proof ceramic dish or skillet, top with the flaked sardines and parmesan and bake for 15-20 minutes or until hot and bubbling around the edges.
Remove from the oven and garnish with lemon zest, tarragon and cracked black pepper.
Recipe Reviews