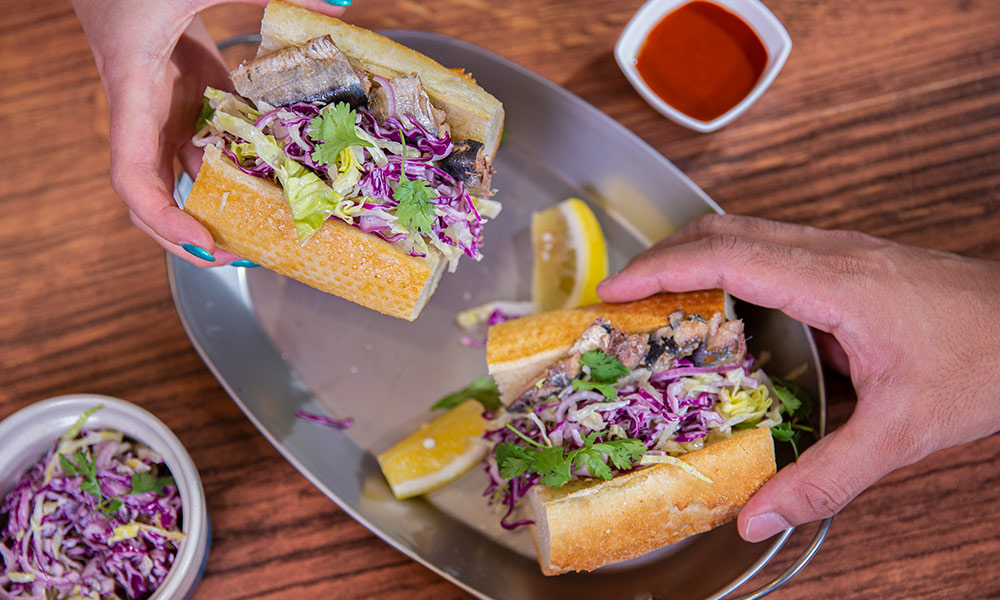 Sardine Sandwich
Print Recipe
Ingredients
Baguette, cut into two 5-inch portions and toasted
1 can (125g) Club Des Millionnaires Sardines in Olive Oil, drained
1 cup iceberg lettuce, shredded
1 cup purple cabbage, shredded
¼ shallot, thinly sliced
2 tbsp mayonnaise
1 tbsp red wine vinegar
1 tsp dijon mustard
1 tsp dried oregano
Salt and pepper to taste
Directions
Mix the lettuce, cabbage, shallot, 1 tbsp of mayonnaise, red wine vinegar, dijon and oregano and a pinch of salt in a small bowl and gently massage.
Toast the baguette.
Spread the remaining mayonnaise on each piece of baguette.
Layer the sardines on the bottom and top with the slaw.
Finish with black pepper.
Recipe Reviews