Sardine Recipe
Sardine Stuffed Mushrooms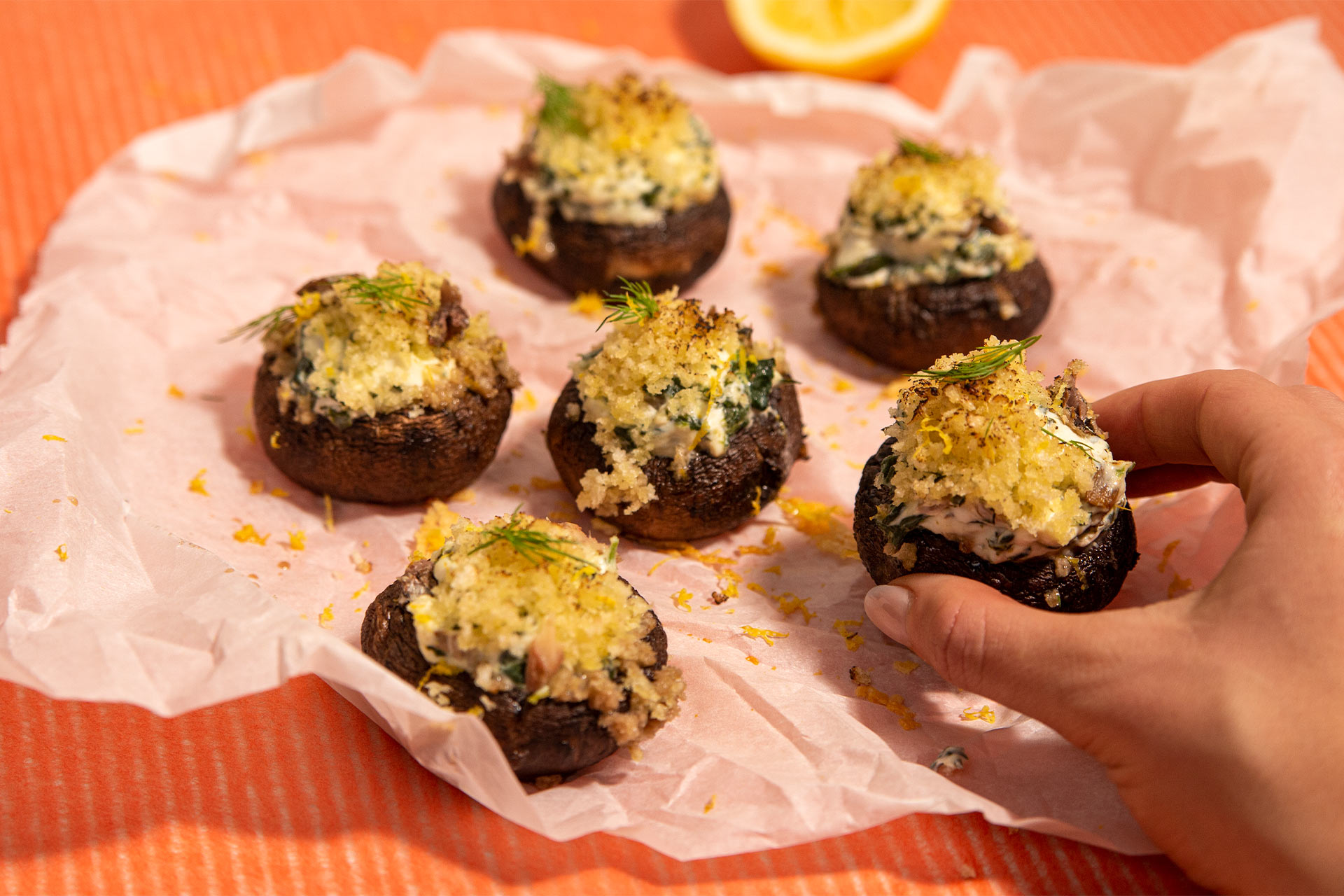 Sardine Stuffed Mushrooms
Print Recipe
Ingredients
2 tbsp butter
16 crimini mushrooms, cleaned
1 shallot, diced
2 cloves garlic, minced
2 cups spinach, roughly chopped
⅔ cup panko breadcrumbs
¾ cup cream cheese
¼ tsp cayenne powder
2 tsp Old Bay seasoning
1 can (124g) Club Des Millionnaires Skinless Boneless Sardines in Water, drained and roughly chopped
1 tbsp unsalted butter, melted
Fresh dill, to garnish
1 tbsp lemon zest
Salt and pepper to taste
Directions
Preheat your oven to 400°F and line a baking sheet with parchment paper.
Destem your mushrooms. Finely chop the stems.
Melt butter in a skillet over medium-high heat. Add chopped mushroom stems and cook for 4-5 minutes, stirring frequently. Add the shallot, garlic and spinach and cook for 3 minutes or until fragrant. Add ⅓ cup of panko breadcrumbs and cook for another 5 minutes until toasted.
Add this mixture to a large mixing bowl, reserving a few tablespoons in a separate bowl. Add the cream cheese, cayenne, Old Bay seasoning and sardines and mix everything together.
Arrange your mushroom caps on the baking sheet and evenly fill each one with the filling.
In a small bowl, combine the remaining ⅓ cup of panko breadcrumbs and melted butter.
Bake the mushrooms for 15 minutes. Remove from the oven and top with the panko mixture. Bake for another 10 minutes or until the panko is golden brown.
Garnish with fresh dill and lemon zest.
Recipe Reviews