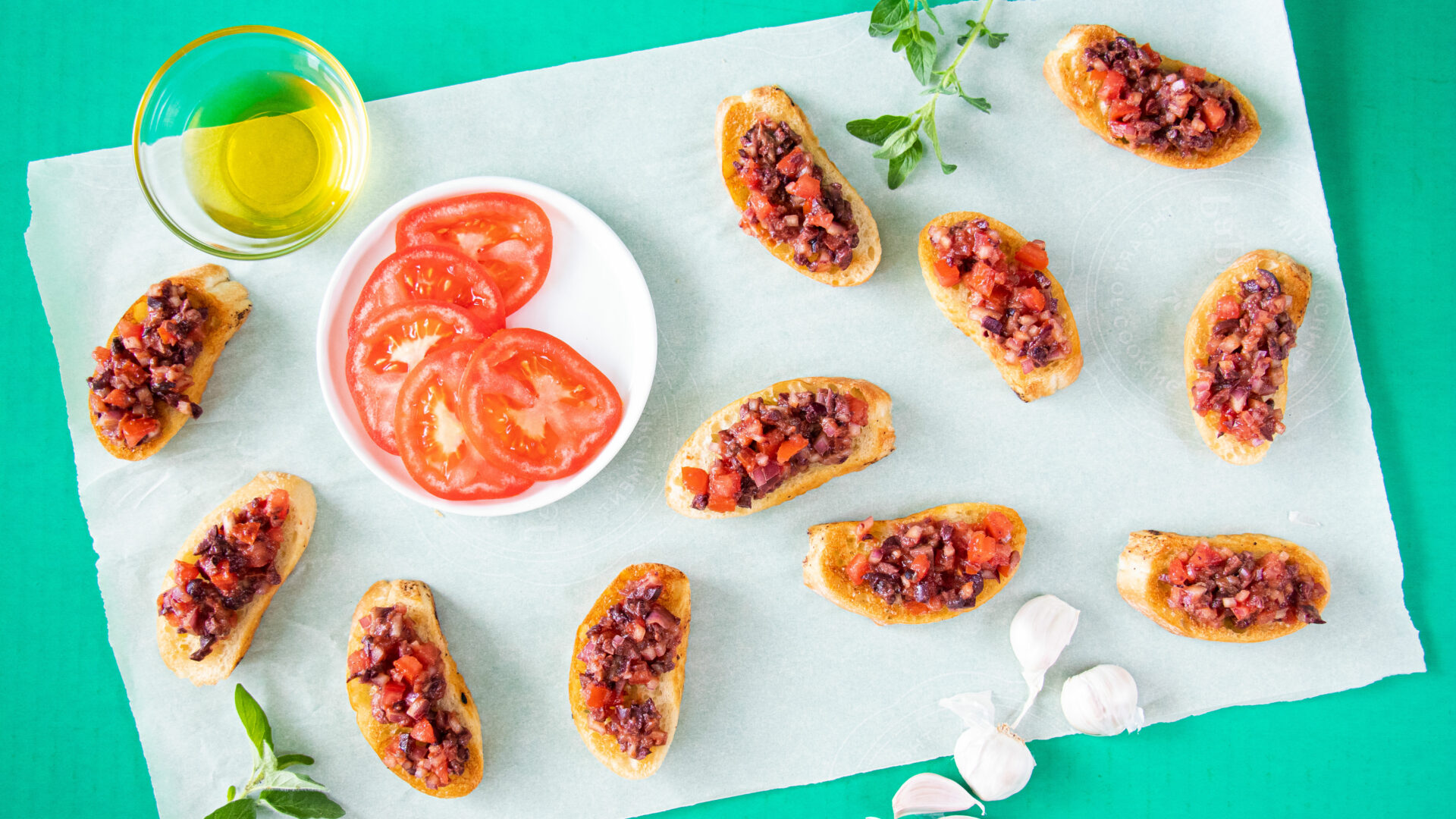 Anchovy Anchoiade
Print Recipe
For the real anchovy lovers out there, you have to try this Anchoiade! You can stay true to this recipe and enjoy as is, or save some anchoiade to enjoy with other breads and veggies of your choice.
Ingredients
CROUTONS:
8 x 1-inch diagonal slices of French bread
1 tbsp olive oil
Large clove of garlic, crushed
ANCHOIADE:
1 can (50 g) Club Des Millionnaires Anchovy Fillets
8 black olives, pitted
1 small onion, finely chopped
1 ripe tomato, skinned, deseeded and chopped
A few drops wine vinegar
1 large clove garlic, crushed
2 heaping tsp tomato puree
2 tsp fresh, chopped marjoram 1 tbsp chopped parsley
Olive oil
Freshly milled black pepper
Fresh basil for garnishing
Directions
CROUTONS:
Preheat the oven to 350°F, 180°C.
Drizzle the olive oil, mixed with the garlic, on to a large solid baking sheet then spread the oil all over the baking sheet.
Place the bread slices on top of the oil, then turn each one over so that both sides have been lightly coated with the oil.
Bake them in the oven for 20-25 minutes.
ANCHOIADE:
Pound the anchovies with their oil to a pulp, using a pestle and mortar.
Chop the olives up finely and add to the anchovy mixture along with the rest of the ingredients and a twist of pepper. Stir thoroughly.
Spread the mixture generously on the croutons, and port a few drops of oil over each slice.
Recipe Reviews