Anchovy Recipe
Anchovy Toast with Ricotta and Carrots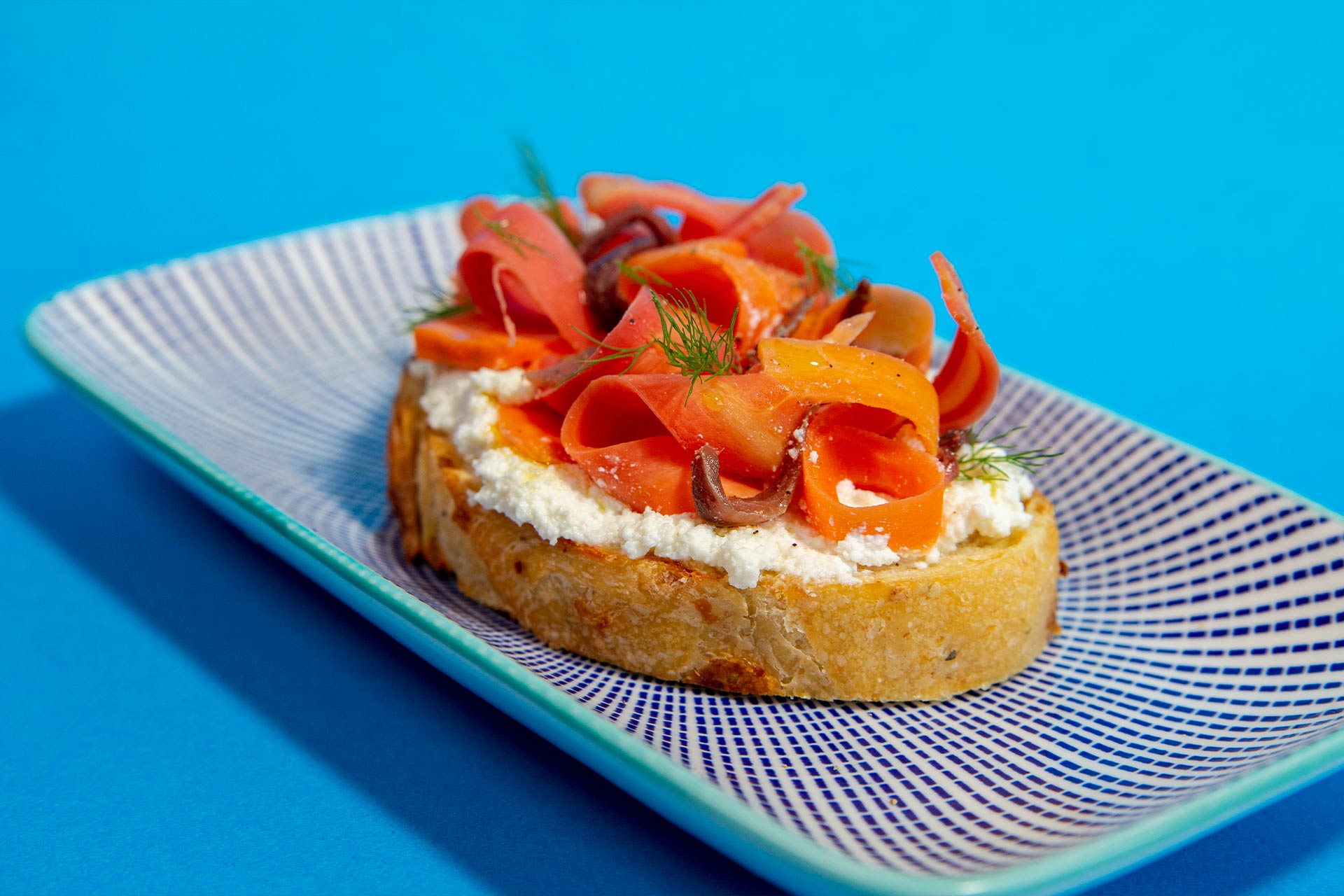 Anchovy Toast with Ricotta and Carrots
Print Recipe
Ingredients
8 pieces sourdough, toasted
8 multi-coloured carrots (or regular carrots)
3 tbsp red or white wine vinegar
1 cup ricotta
1 small clove garlic, minced
1 tbsp lemon juice
8 Club Des Millionnaires anchovy fillets, roughly chopped
⅛ cup fresh dill, chopped
Salt and pepper, to taste
Directions
Using a vegetable peeler or mandolin, slice the carrots into long, thin ribbons and set aside in a bowl. Cover the carrots in boiling water and add the vinegar and 1 tsp salt. Let sit for 15 minutes to soften the carrots. Drain and pat dry.
In a separate small bowl, mix the ricotta with the garlic and lemon juice. Season with salt and pepper.
Spread the ricotta evenly on the toasts and top with the carrots ribbons and anchovy.
Garnish with fresh dill and black pepper.
Recipe Reviews