Sardine Recipe
Classic Sardines On Rye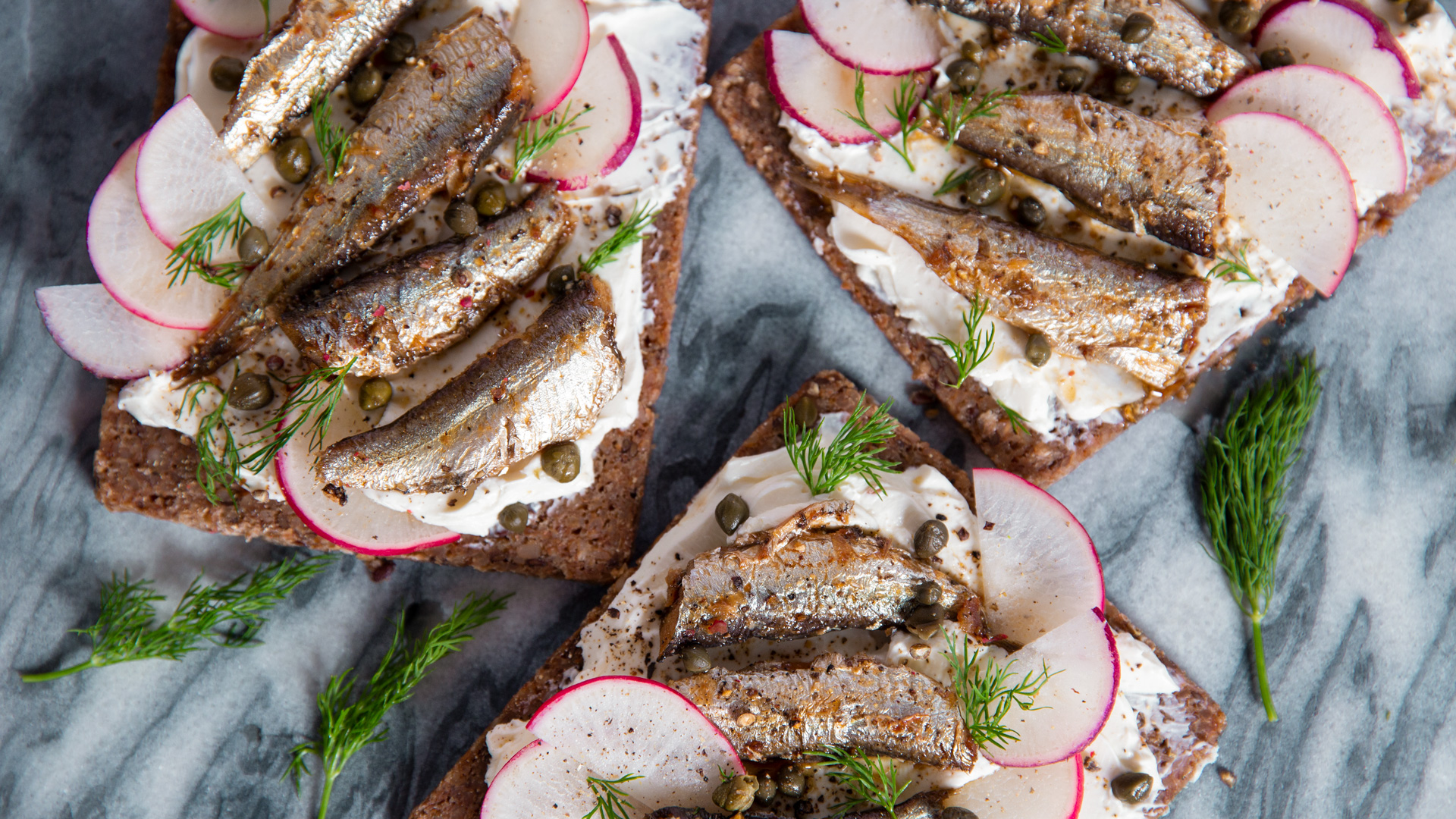 Classic Sardines On Rye
Print Recipe
This is more than just sardines on bread. Club Des Millionnaires Sardines on Rye is a recipe that takes the simplest, freshest ingredients and turns them into a delicious and savoury snack!
Ingredients
4 slices soft rye bread
½ cup labneh (or cream cheese)
1 can (106 g) Club Des Millionnaires Brisling Sardines In Olive Oil
2 radishes, sliced paper thin
2 tbsp lemon juice
4 tsp capers, roughly chopped
1/4 cup dill, rough chopped
Salt and cracked black pepper, to taste
Directions
Add the radish slices and lemon juice to a bowl, sprinkle with salt and let marinate for 30 minutes.
Spread labneh on bread. If you can't find labneh, it is very easy to make – simply strain yogurt through a cheese cloth overnight to condense it. You can also use cream cheese instead with a squeeze of lemon.
Top with sardines, marinated radishes, capers and dill. Finish with salt and cracked black pepper.
Recipe Reviews