Sardine Recipe
Crostini with Canned Sardines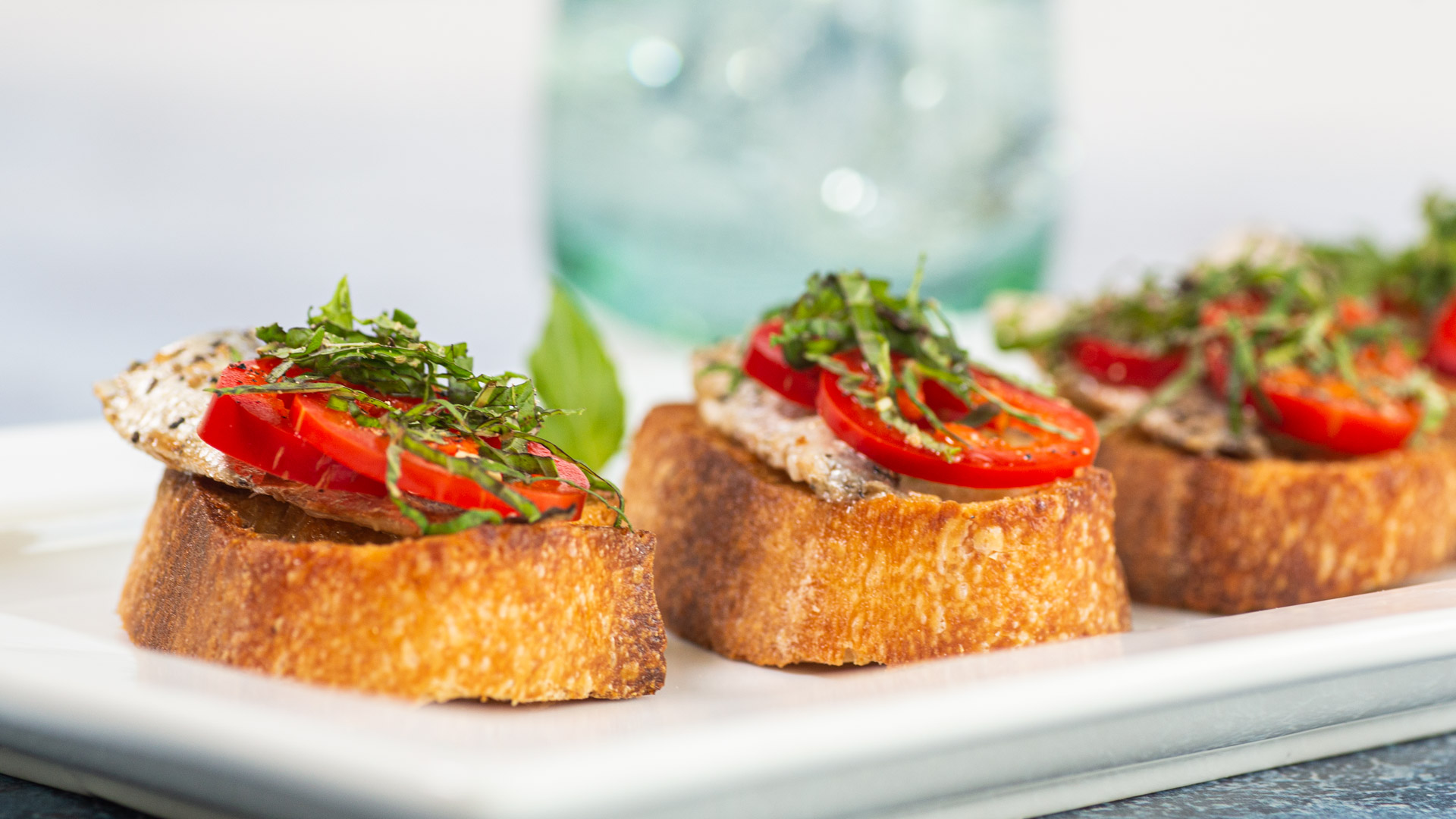 Crostini with Canned Sardines
Print Recipe
When in doubt, make some crostinis! Crostini with canned sardines is a simple recipe to make as a protein-rich starter or snack.
These crostinis also offer freshness to balance out the flavours with basil, mint, and Fresno chiles. Easy to make and enjoy!
Ingredients
Directions
Preheat oven to 400°F. Slice the baguette into ½ inch slices. Brush lightly with olive oil and toast in the oven until golden brown.
In a bowl, combine sliced chiles with lemon juice, salt, and sugar. Stir until coated.
When crostini slices have cooled, add half a sardine fillet to each piece of bread and top with chile mixture.
Garnish with basil and mint, serve!
Recipe Reviews