Sardine Recipe
Gorgonzola Sardine Bites On Fresh Fig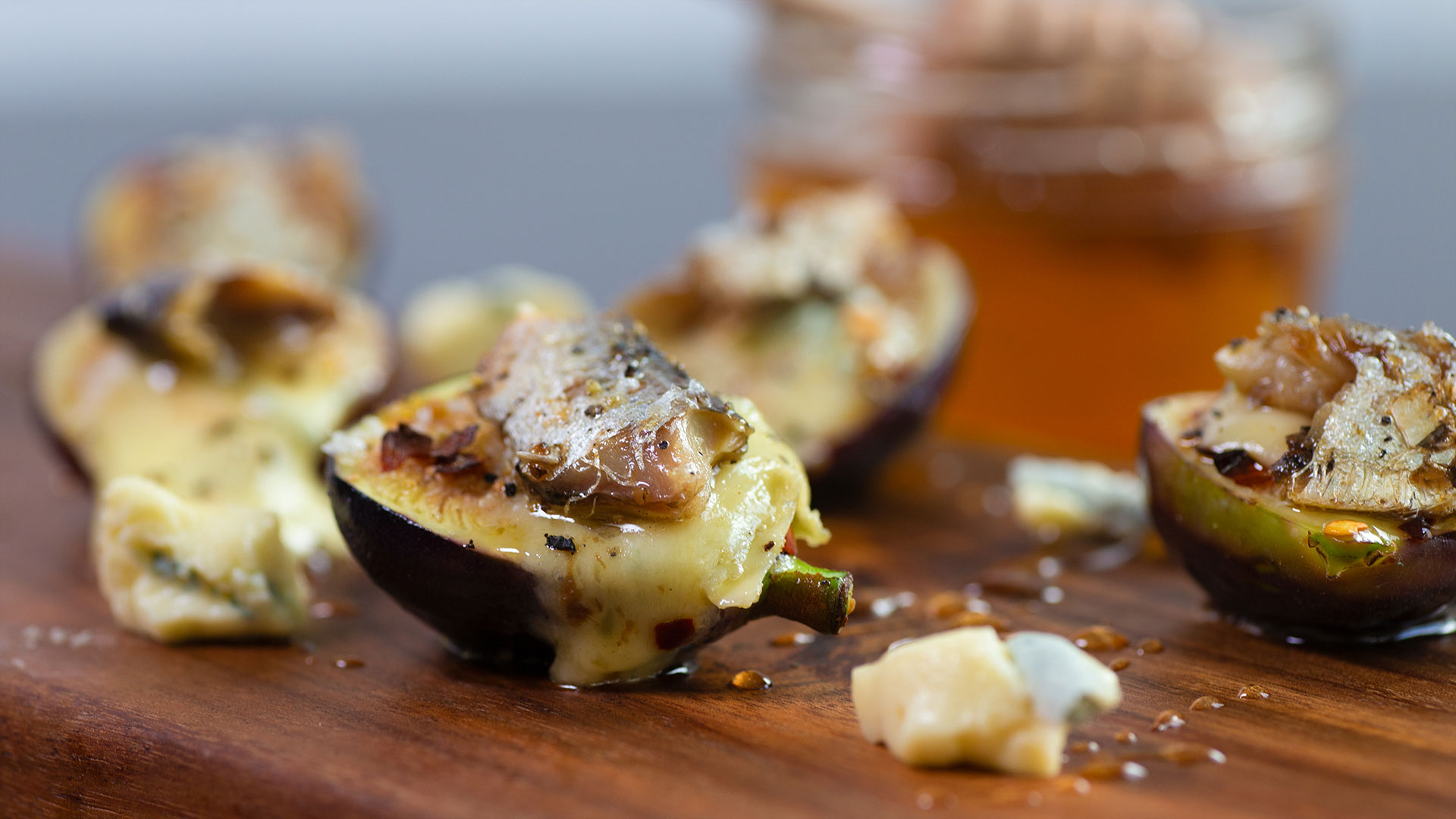 Gorgonzola Sardine Bites On Fresh Fig
Print Recipe
Gorgonzola Sardine Bites On Fresh Figs are an easy and luxurious appetizer you can serve to impress your friends and family.
Ingredients
10 fresh figs
1 tsp chili flakes
6 oz gorgonzola
2 tbsp honey
Maldon salt and cracked black pepper
Directions
Turn on broiler.
Cut the figs in half and season with chili flakes. Place a piece of gorgonzola and a piece of sardine on each fig half.
Place under broiler for 2-3 minutes or until warm and bubbling. Be careful not to burn.
Remove from oven and drizzle with honey. Finish with maldon salt and cracked black pepper. Regular sea salt works as well.
Recipe Reviews