Anchovy Recipe
Herby Anchovy Butter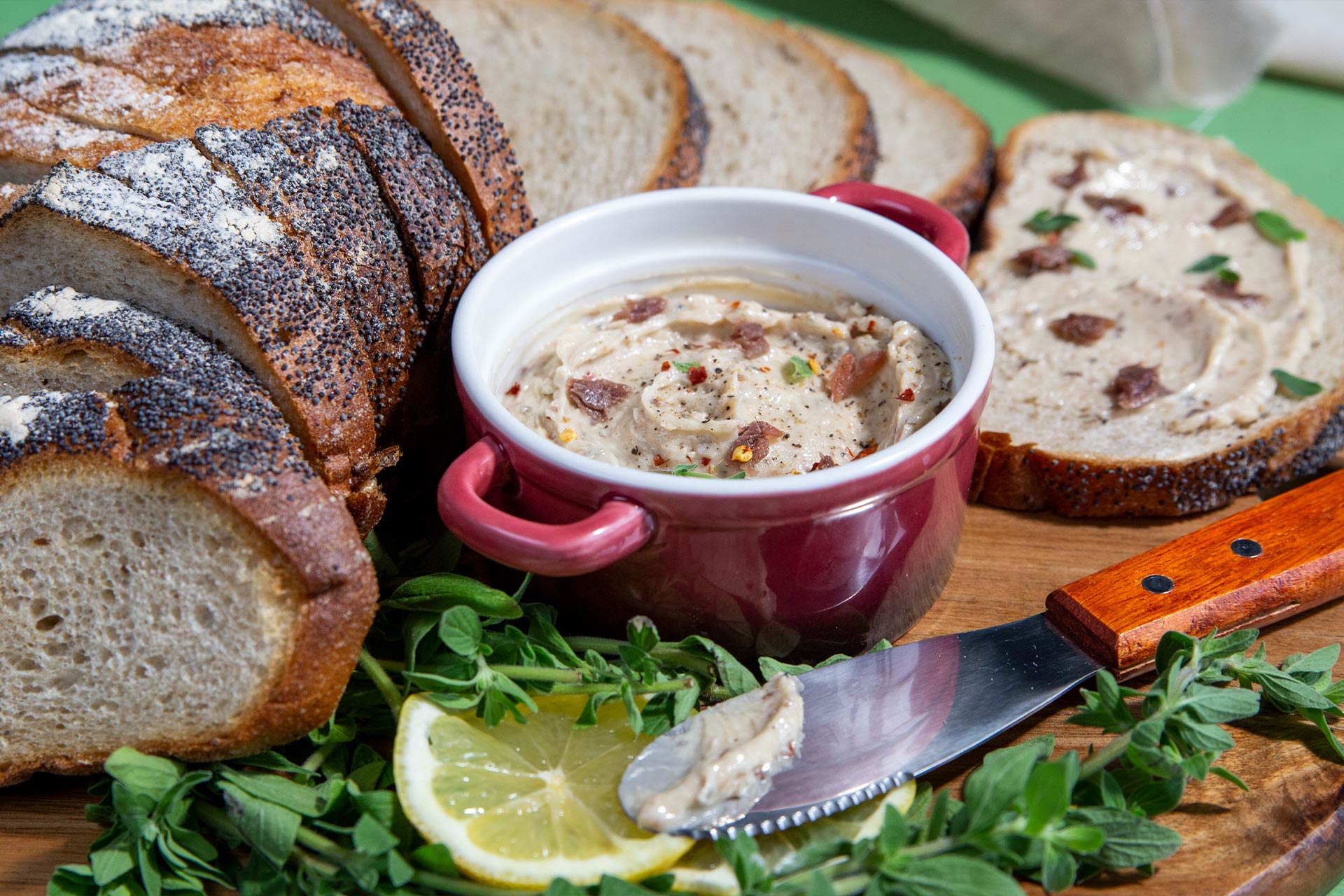 Herby Anchovy Butter
Print Recipe
Ingredients
125g unsalted butter, room temperature and softened
1 small clove garlic, minced
8 Club Des Millionnaires Anchovy fillets, roughly chopped
2 tbsp water, room temperature
⅛ tsp chili flakes
½ tsp dried oregano
Cracked pepper, to taste
1 tbsp basil, finely chopped
Directions
Add all ingredients to a small bowl.
Using an electric hand mixer, whip the butter mixture for 2 minutes on low. Turn the speed up to high and whip for an additional 2 minutes or until light and fluffy. Season with cracked pepper.
Transfer to a small bowl and top with fresh basil. Serve with bread, crostini or fresh radishes.
Recipe Reviews