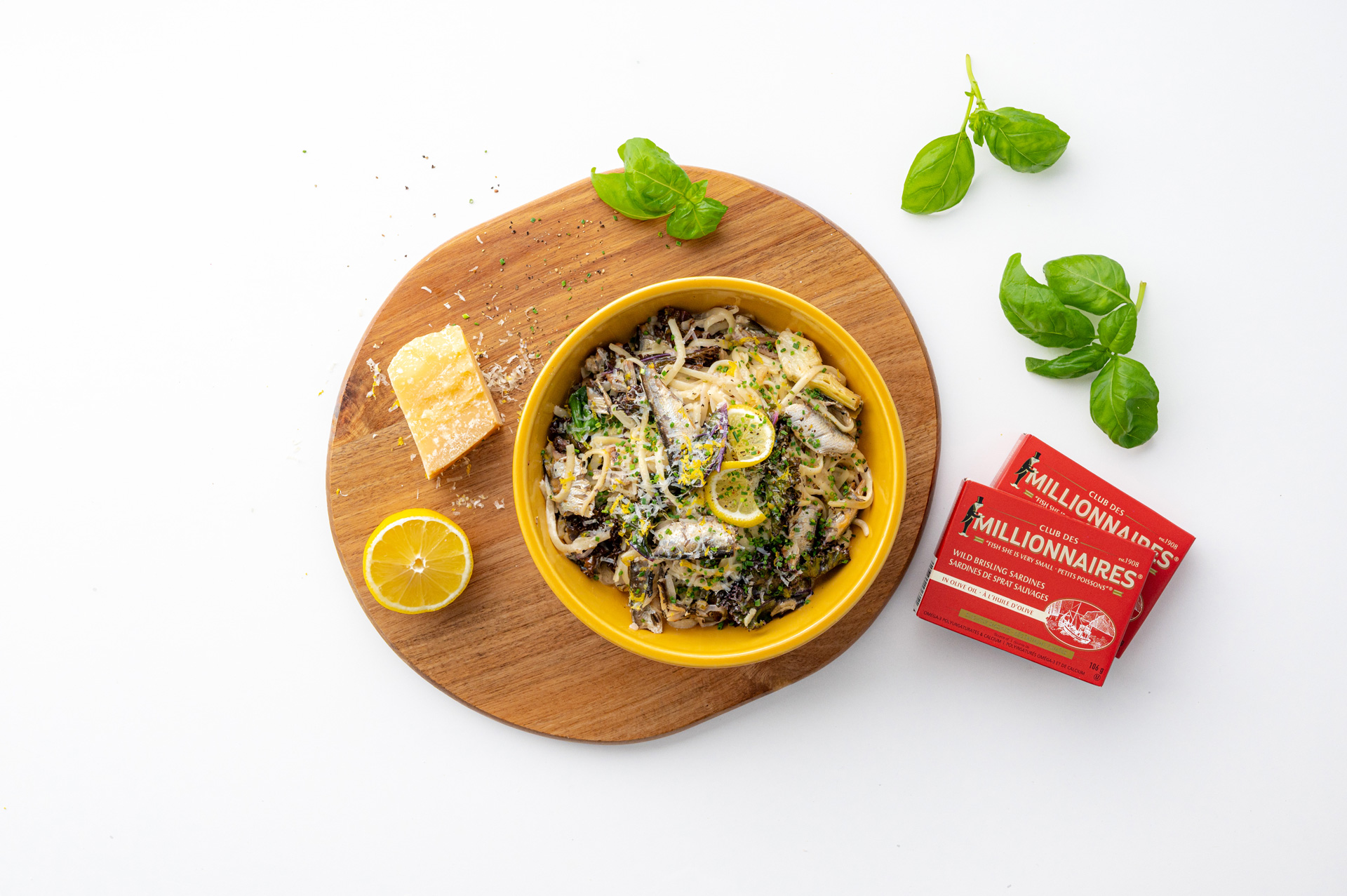 Lemon Sardine Pasta
Print Recipe
Add some zest to your dinner plans! Pair the freshness of lemon with the depth of flavour from sardines for a delicious, protein and vitamin packed meal that's easy to make.
Ingredients
2 cans (106g) Millionnaires Wild Brisling Sardines in Olive Oil
454g linguine
1 tbsp olive oil
1 shallot, thinly sliced
3 cloves garlic, thinly sliced
¼ tsp chili flakes
2 tbsp capers
1 cup artichoke hearts, roughly chopped
1 cup kale, roughly chopped
1 lemon, juiced
1 cup half and half cream
½ cup pasta water
¼ cup parsley, roughly chopped
Salt and pepper to taste
Directions
Cook your linguine according to the package instructions. Reserve ½ cup of the pasta cooking water. Drain and set aside.
Add the olive oil to a skillet over medium-low heat.
Add the shallot, garlic and chili flakes to a pan and cook for 3-5 minutes or until soft and translucent.
Add capers, artichoke hearts and kale and cook for five minutes until the kale is wilted.
Add the lemon juice and cream to the pan and cook for five minutes or until it's begun to thicken. Season with salt and pepper.
Add the sardines.
Add the linguine to the sauce with the reserved pasta water and toss everything well to combine.
Garnish with parsley and serve!
Recipe Reviews