Sardine Recipe
Sardine and Egg Sandwich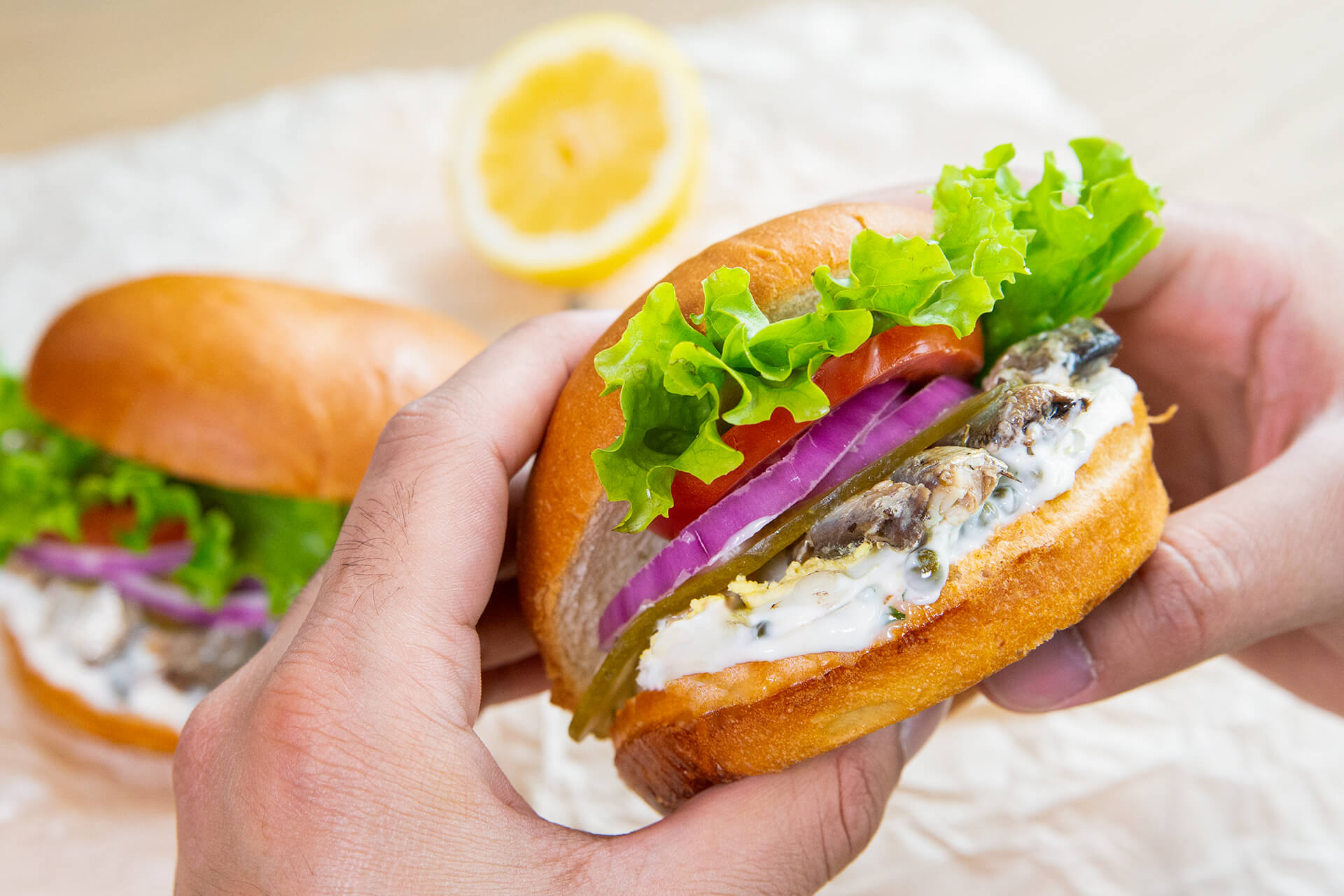 Sardine and Egg Sandwich
Print Recipe
Ingredients
4 buns, toasted
2 cans (106g) Club Des Millionnaires Brisling Sardines Mediterranean, drained
8 eggs, hard boiled and thinly sliced
2 tbsp mayonnaise
1 tbsp dijon mustard
2 tbsp capers
Juice of 1 lemon
¼ cup parsley, chopped
1/4 tsp cayenne pepper
Salt and pepper, to taste
2 dill pickles, thinly sliced
½ red onion, thinly sliced
2 tomatoes, thinly sliced
4 pieces of leaf lettuce
Directions
1. Mix the mayonnaise, dijon, capers, lemon juice, parsley, cayenne and salt and pepper.
2. Spread the mayonnaise on both sides of the toasted bun.
3. Layer the sliced hard boiled eggs on the bottom of each bun and top with the sardines.
4. Garnish with dill pickles, red onion, tomatoes and lettuce.
Recipe Reviews