Sardine Recipe
Sardine Cauliflower Rice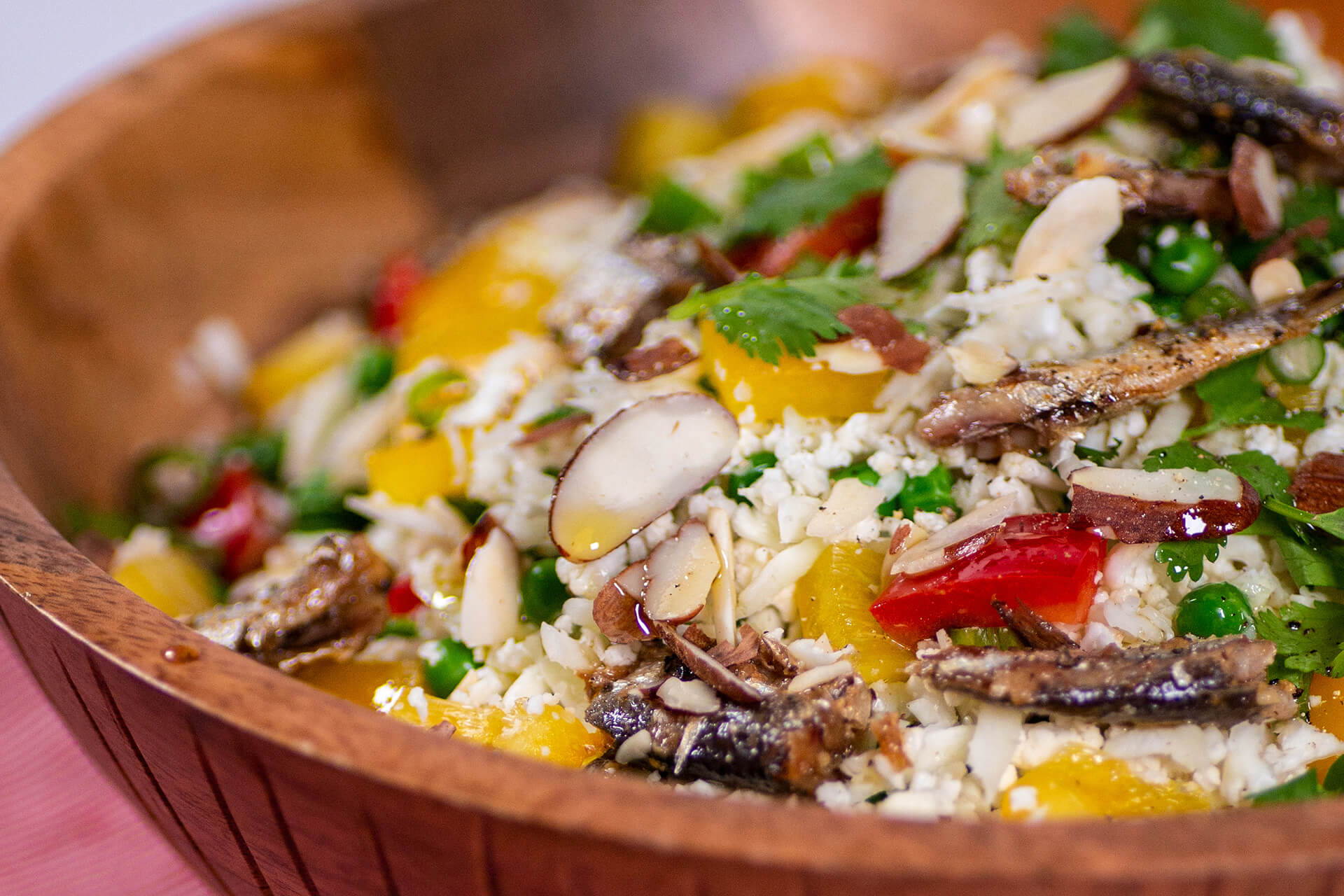 Sardine Cauliflower Rice
Print Recipe
Cauliflower rice is a great way to enjoy your favourite rice dishes without extra carbs! Try this Sardine Cauliflower Rice – you'll instantly fall in love with the aromatic flavours from ginger, peppers, lime, tamari and more! You can enjoy this recipe on its own – however, it could be also served as a complementary side dish.
Ingredients
2 tbsp coconut oil
1 shallot, thinly sliced
2 clove garlic, thinly sliced
1 tsp ginger, grated
1 yellow pepper, diced
1 red pepper, diced
1 cup thawed frozen green peas
1 head cauliflower, riced
2 tbsp tamari
1 tbsp lime juice
Salt, to taste
3 tbsp sliced almonds, toasted
Cilantro, to garnish
Directions
Melt coconut oil in a pan over medium heat.
Add shallot and cook until translucent. Add garlic and ginger and cook until fragrant, 3 minutes.
Add peppers and sauté until softened, 5 minutes.
Add sardines, green peas and riced cauliflower and stir until everything is incorporated.
Add tamari and lime juice. Turn heat to high and cook for 3-5 minutes until everything is heated through. Season with salt and pepper.
Garnish with almonds and cilantro.
Recipe Reviews