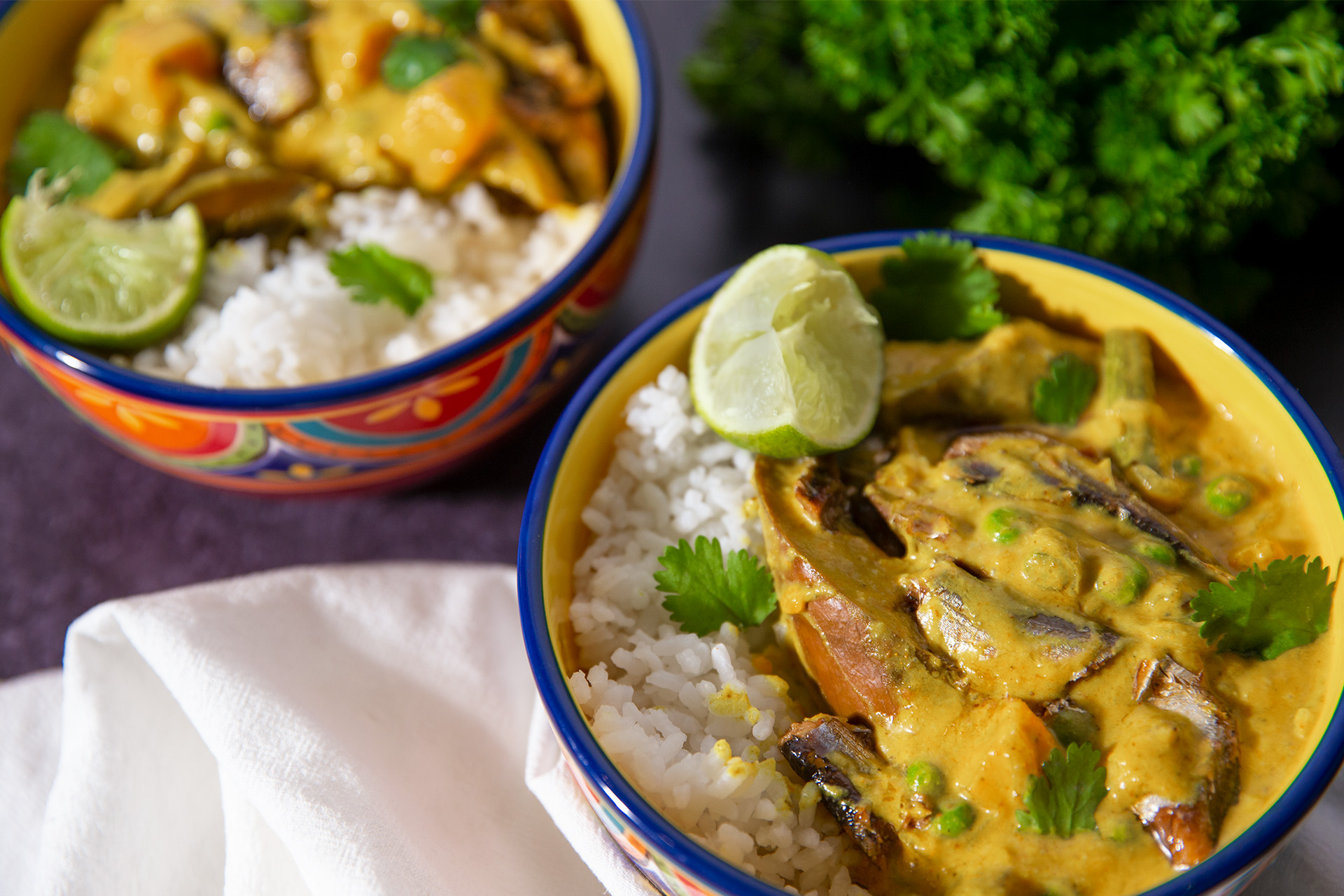 Sardine Curry
Print Recipe
Ingredients
2 tbsp coconut oil or ghee

 

1 yellow onion, thinly sliced 

 

1 tbsp ginger, grated 

 

3 cloves of garlic, grated 

 

2 cups butternut squash, peeled and cubed

 

2 tbsp tomato paste

 

2 tbsp yellow curry paste

 

2 tsp turmeric

 

1 can full-fat coconut milk

 

2 cups vegetable broth

 

2 cups green beans, trimmed and diced 

 

2 eggplants, diced 

 

3 cans (106g) Club Des Millionnaires Brisling Sardines in Olive Oil, drained and flaked

 

Juice and zest of 1 lime

 

Cilantro, to garnish

 

Salt and pepper, to taste

 

Rice, for serving

 
Directions
Melt oil or ghee in a large pot over medium-low heat. 

 

Add the onion, ginger, garlic and squash and sauté for 3 minutes or until fragrant. 

 

Add the tomato paste, curry paste and turmeric and cook for another 2-3 minutes. 

 

Pour in the coconut milk and vegetable broth and bring to a simmer. Simmer for 10 minutes. Add in the green beans and eggplant and simmer for another 10 minutes or until squash is tender and easily pierced with a fork. Season with salt and pepper.

 

Stir in the sardines, lime juice and lime zest. 

 

Serve over rice and garnish with cilantro. 

 
Recipe Reviews