Sardine Recipe
Sardine Salad Sandwich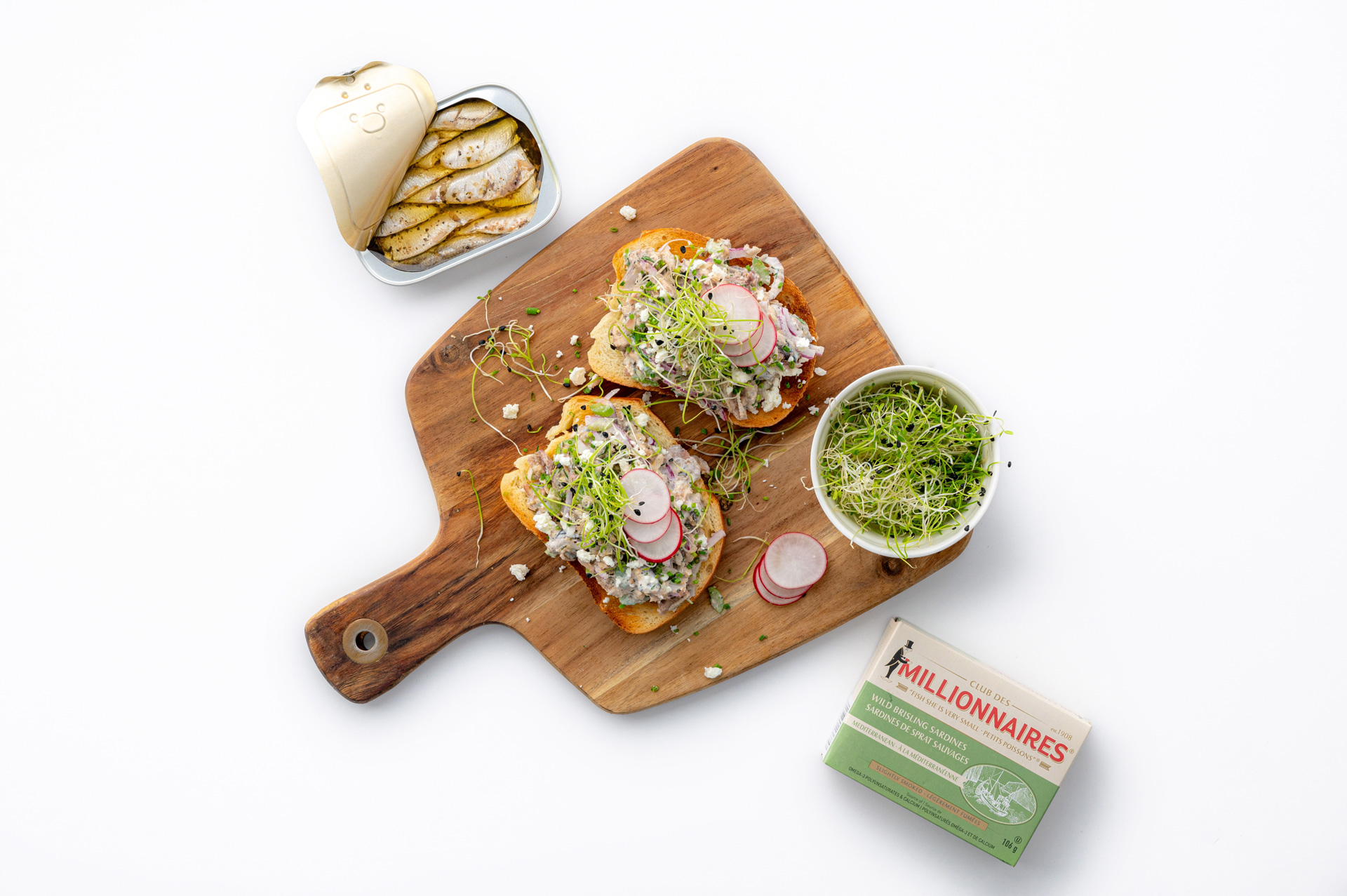 Sardine Salad Sandwich
Print Recipe
Easy to make, satisfying, and healthy. This is not your average sandwich – it's a taste and texture party on bread. And you're invited!
Ingredients
1 can (106g) Millionnaires Wild Brisling Sardines Mediterranean, drained
2 pieces sourdough, toasted
⅛ cup red onion, thinly sliced
1 tbsp mayo
½ lemon, juiced
1 celery stalk, thinly sliced
1 tbsp dill, roughly chopped
1 tbsp feta, crumbled
1 tbsp chives, thinly sliced
Salt and pepper to taste
Sprouts, to garnish
Directions
Toast your sourdough and set aside.
Add the sardines, red onion, mayo, lemon juice, celery and dill to a large mixing bowl and mix to combine. Season with salt and pepper.
Add the sardine salad to both pieces of toast to make 2 open faced sandwiches.
Garnish with feta, chives, sprouts and serve.
Recipe Reviews