Sardine Recipe
Spicy Sardines on Toast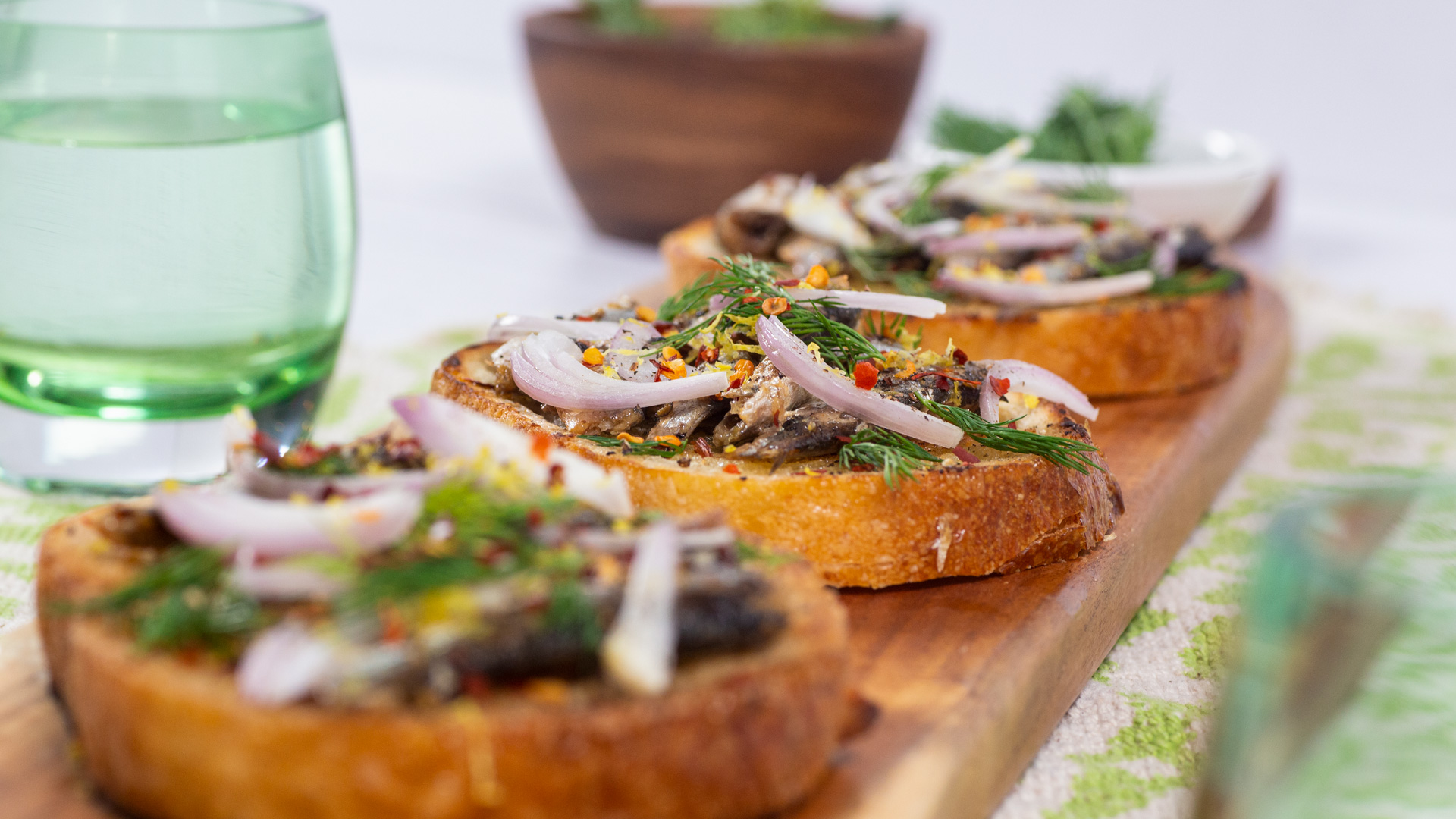 Spicy Sardines on Toast
Print Recipe
One of the most popular ways people enjoy Club Des Millionnaires Sardines is simply by serving them on a piece of bread. Take things up a notch and try this upgraded flavourful and nutritious Spicy Sardines on Toast recipe!
It's easy to put together and will become your new favourite go-to!
Ingredients
4 slices thick-cut sourdough
2 tbsp butter
2 garlic cloves, minced
1 tsp chili flakes
Zest of 1 lemon
1 shallot, thinly sliced
1 tbsp lemon juice
Fresh dill, to garnish
Salt and pepper, to taste
Directions
Season the shallots with salt and toss to evenly coat. Cover with boiling water.
Melt half of the butter in a pan over medium heat.
Add half of the garlic, chili flakes and lemon zest to the pan and sauté for 2 minutes or until fragrant.
Turn the heat to medium-high.
Place two pieces of bread in the pan, swirling around to sop up the garlic butter. Toast until golden brown and flip to toast the other side to golden brown. Divide any remaining butter evenly amongst the fried bread.
Repeat with the second half of the ingredients and the two remaining pieces of sourdough.
Drain the shallots, rinse and pat dry with a paper towel.
Top toasted sourdough with sardines, shallot, lemon juice, dill and salt and pepper.
Recipe Reviews