Anchovy Recipe
Anchovy Butter Pasta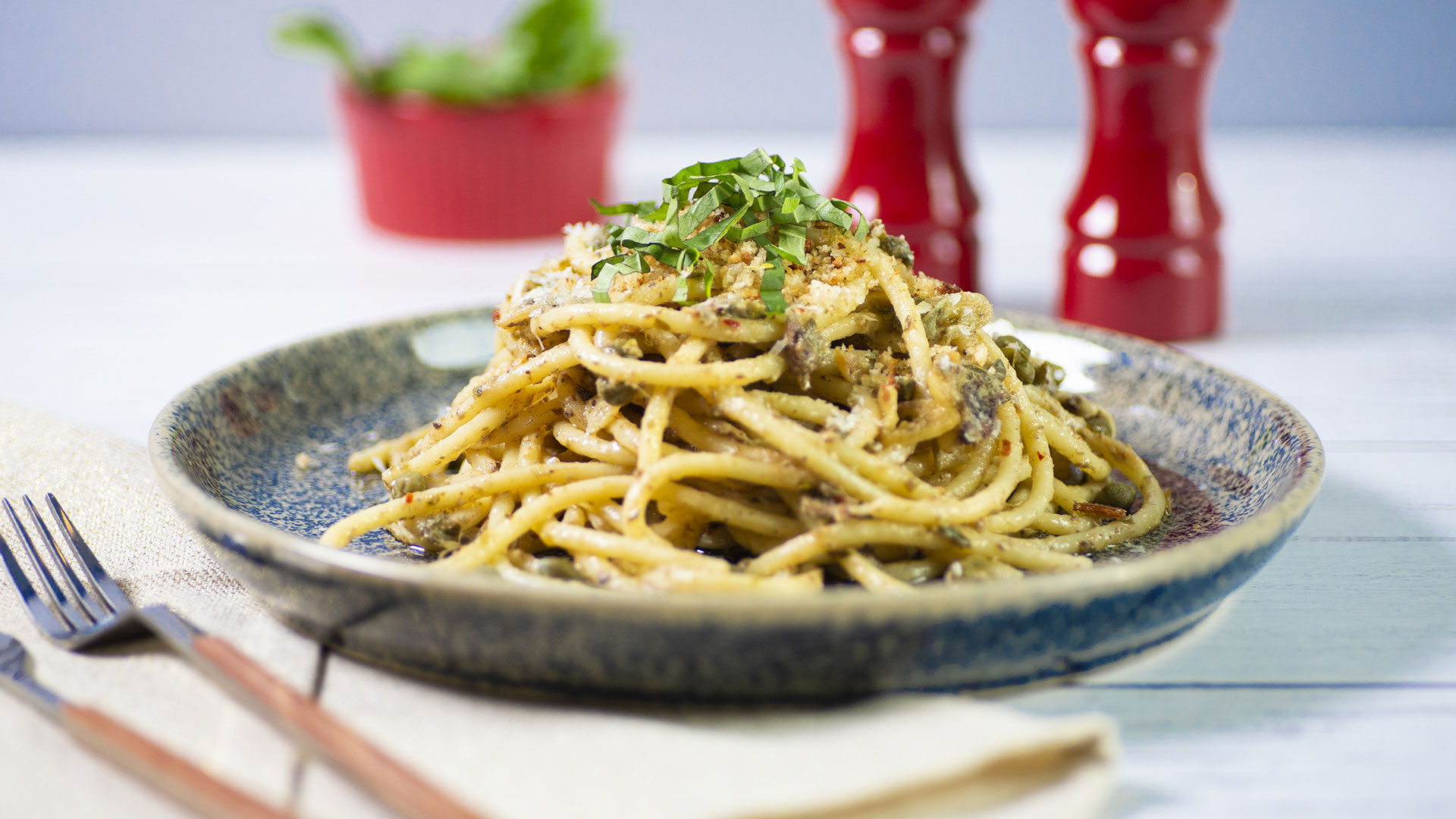 Anchovy Butter Pasta
Print Recipe
Once you make this Anchovy Butter Pasta, it will become one of your new favourites. The irresistible sauce paired with long pasta like linguini or spaghetti makes a delicious and filling dinner for any occasion! It's not overly creamy so the anchovies boast the most flavour in this pasta.
Ingredients
340g bucatini, spaghetti or linguine
4 tbsp unsalted butter
1 can (50g) Club Des Millionaires Anchovy Fillets
½ cup capers
4 garlic cloves, thinly sliced
Zest and juice of 2 lemons
1 tsp chili flakes
1 cup heavy cream (38%)
1 cup Pecorino Romano, grated
Salt and pepper, to taste
Directions
Cook pasta until al dente in salted water. Reserve 1 cup of cooking water.
Melt 1 tbsp butter over med-low heat. Add anchovy filets, capers, garlic, lemon zest and chili flakes and cook until fragrant, 5 minutes.
Add cream to skillet and slowly whisk in remaining butter. Whisk in reserved pasta water. Reduce for 5 minutes, whisking constantly. Season with salt.
Add cooked pasta and lemon juice and toss to combine. Slowly add ½ the pecorino romano, continuously tossing.
Top with remaining cheese and lots of cracked black pepper.
Recipe Reviews