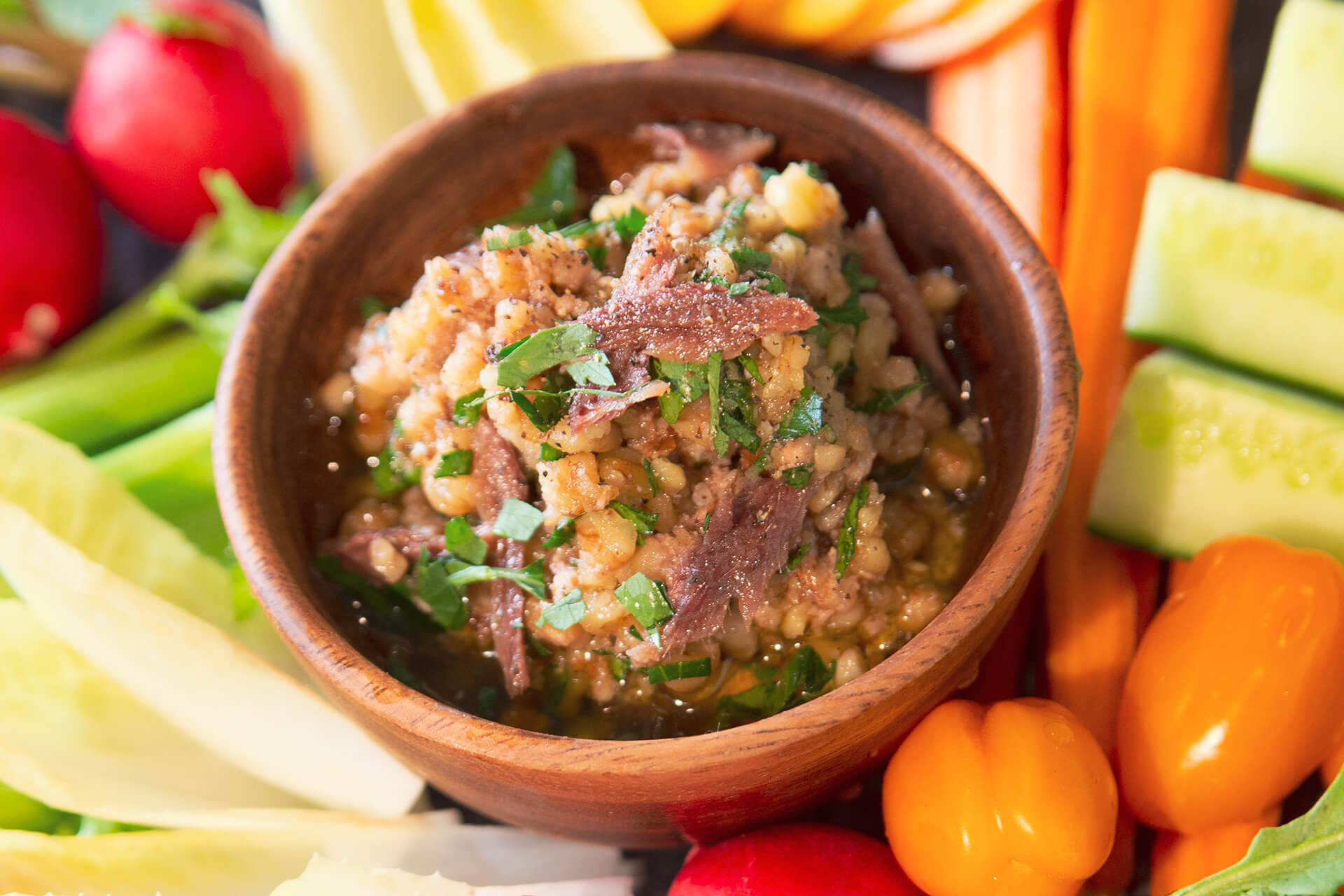 Anchovy Dip
Print Recipe
Ingredients
1 cup raw walnuts, chopped small
2 tbsp olive oil
2 tbsp unsalted butter
2 garlic clove, minced
12 Club Des Millionnaires anchovy fillet, minced
4 green onion, sliced
2 tsp red wine vinegar
1/2 cup parsley, finely chopped
Pepper, to taste
Directions
Heat a skillet over medium-high heat. Add the walnuts in a single layer and cook for 3-4 minutes or until very fragrant and toasty but not burnt. Remove and set aside in a bowl.
Run the skillet under cold water to cool it down quickly. Wipe it dry and then heat the olive oil and butter over medium-low heat.
Add the garlic and anchovy and cook until fragrant, 5 minutes.
Add the green onion to the bowl with the walnuts. Pour the hot oil and butter sauce into the bowl. Stir to combine and season with salt and pepper. After two minutes, add the red wine vinegar and parsley. Season with pepper.
Serve with crostini or fresh vegetables.
Recipe Reviews