Anchovy Recipe
Anchovy Mashed Potatoes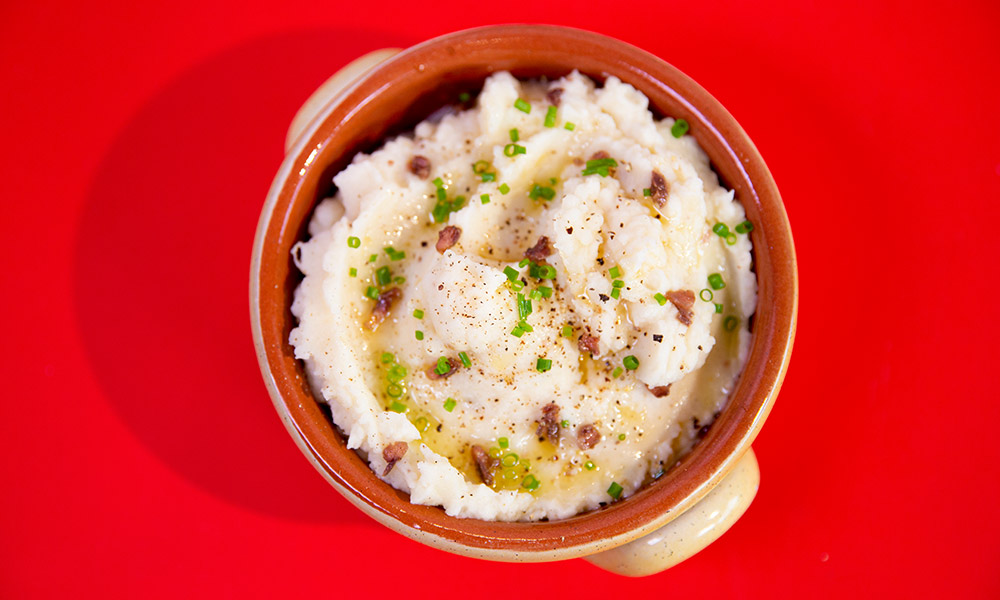 Anchovy Mashed Potatoes
Directions
Peel potatoes, place in a large pot and cover with cold salted water. Bring to a boil. Once boiling, reduce heat to simmer and cook for 20-25 minutes or until fork tender. Drain and set aside in a large mixing bowl.
Once potatoes are drained, melt butter in a small pan over low heat with the anchovies. Once melted, whisk in the cream and bring to a simmer. Once simmering, remove from heat.
Pour the butter mixture over the potatoes and mash using a fork or a potato masher. Season with salt and pepper.
Garnish with chives and serve.
Recipe Reviews