Anchovy Recipe
Anchovy Toast Margherita Style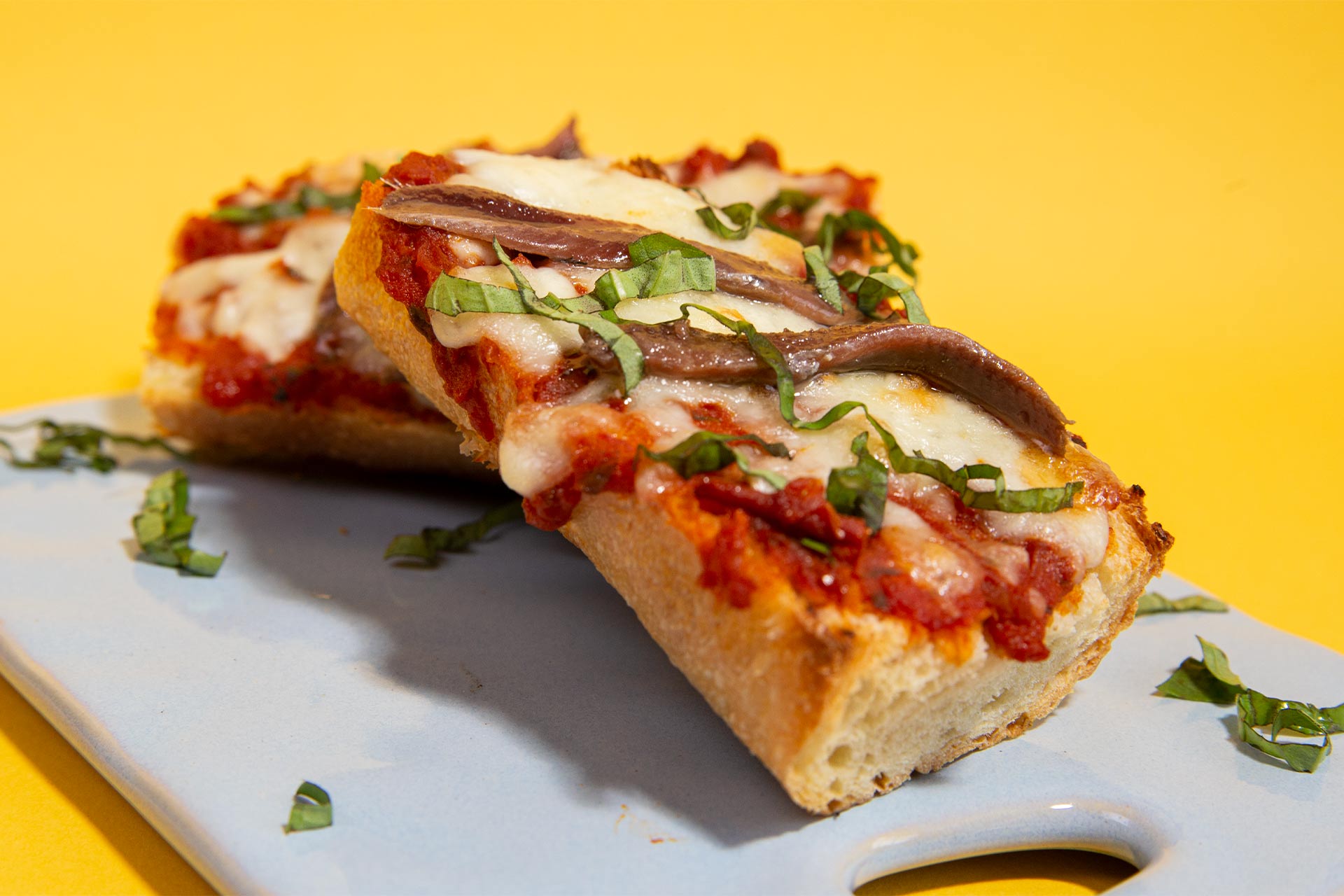 Anchovy Toast Margherita Style
Directions
Preheat the broiler.
Top each piece of baguette with the Authentica Siciliana sauce and the mozzarella.
Arrange the pieces of baguette on a baking sheet and place under the broiler for 3-4 minutes or until the mozzarella begins to bubble. Keep an eye on it to make sure it doesn't burn.
Remove from the oven and top each piece with anchovy and basil.
Finish with a drizzle of olive oil.
Recipe Reviews