Sardine Recipe
Sardine Summer Salad with Orange Vinaigrette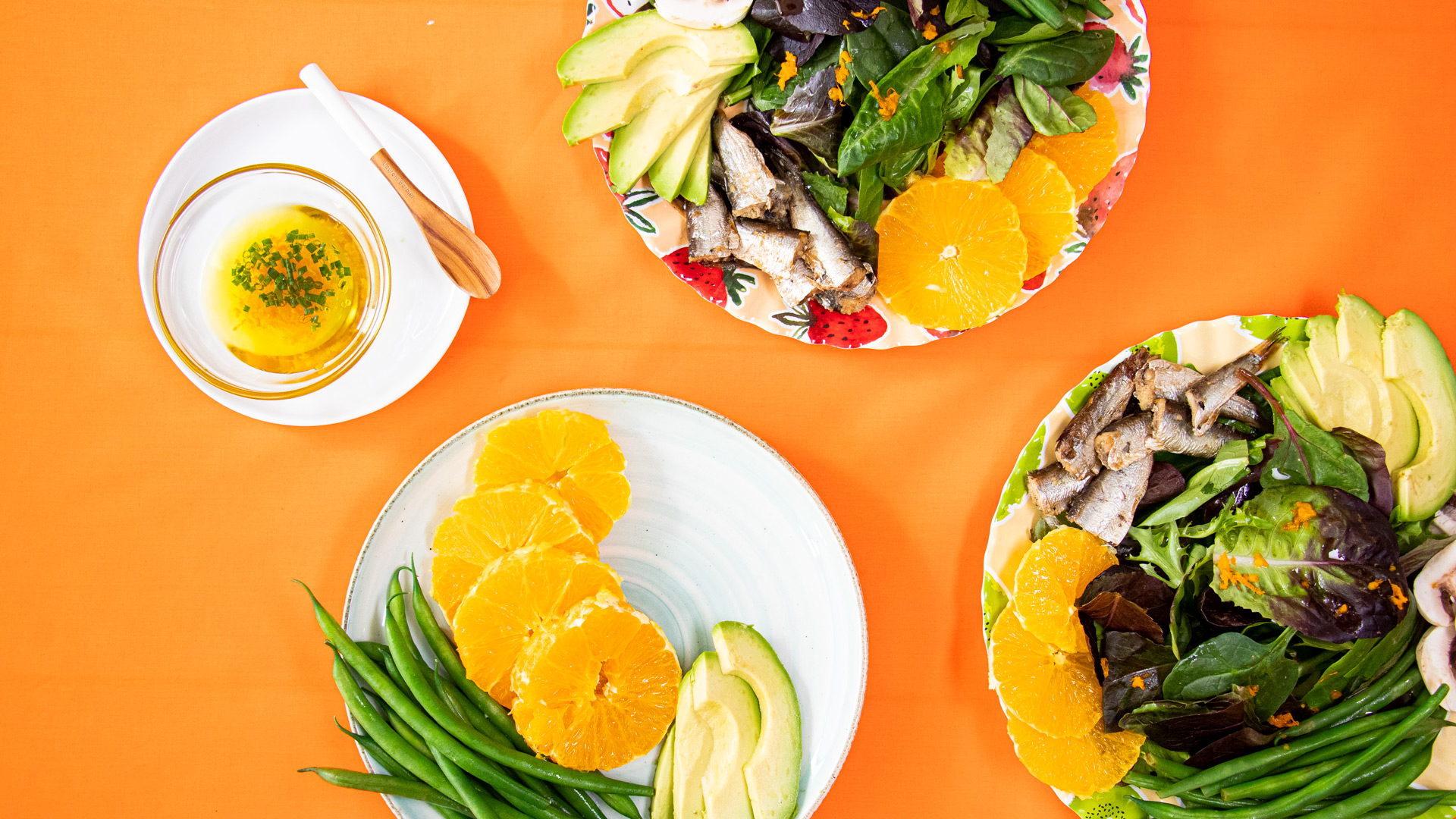 Sardine Summer Salad with Orange Vinaigrette
Print Recipe
Try this tasty Sardine Summer Salad with Orange Vinaigrette for a refreshing burst of flavour, protein, and vitamin C! Everything you could want in a summer salad: beautiful greens, juicy oranges, creamy avocado, and yummy mushrooms pair perfectly with savoury sardines. Serve on its own or as a side salad for lunch or dinner!
Ingredients
1 can (125 g) Club Des Millionnaires Wild Sardines in Olive Oil, drained
2 quarts loosely packed salad greens
2 peeled and segmented oranges
8oz blanched, sliced green beans
1 ripe avocado, peeled and sliced
4 sliced mushrooms
Orange vinaigrette dressing
Directions
Arrange greens, oranges, beans, avocado, mushrooms and sardines on four dinner plates.
Spoon 2 to 3 tablespoons dressing over each salad.
DRESSING:
Whisk together 1/3 cup olive oil, 3 tbsp orange juice, 1 tbsp white wine vinegar, 2 tbsp chopped fresh chives and 1 tsp grated fresh orange peel. Season with salt.
Recipe Reviews