Anchovy Recipe
Spanish Montaditos With Anchovies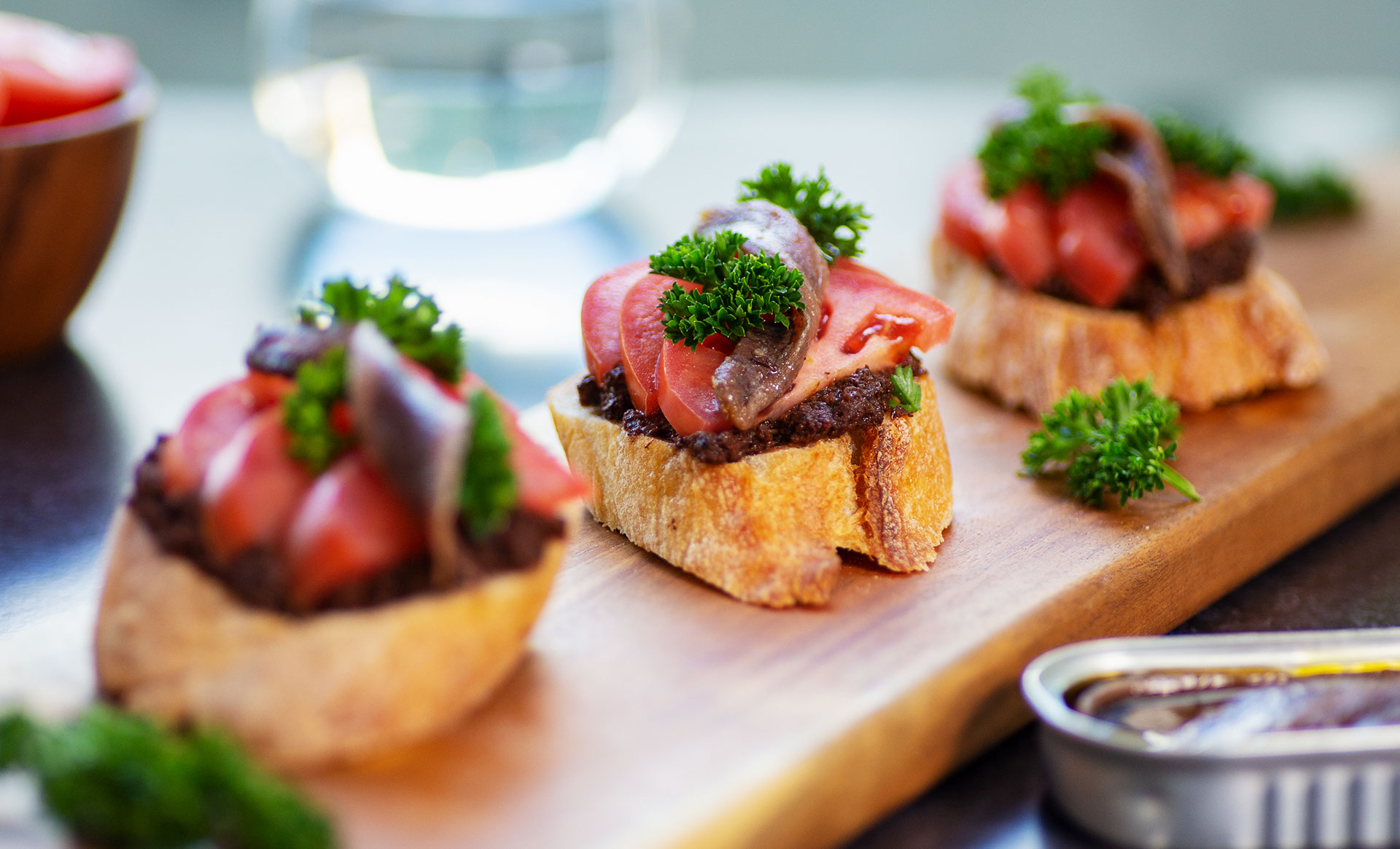 Spanish Montaditos With Anchovies
Print Recipe
This Spanish Montaditos with Anchovies recipe will become a tapas staple! These mini open-face sandwiches pack a bold punch of flavour in every bite. Serve them as a snack or appetizer for your next meal.
Ingredients
1 cup black olives
2 tbsp capers
2 cloves garlic
½ tsp thyme
½ tsp oregano
Salt & pepper to taste
1 tsp lemon juice
¼ cup olive oil
1 baguette
1 can (50 g) Club Des Millionnaires Anchovy Fillets
1 tomato
¼ cup chopped fresh parsley
Directions
Preheat the oven to 410°F.
Add olives, capers, garlic, thyme, oregano, salt and pepper, lemon and olive oil to the food processor. Pulse for about 2 mins.
Cut a baguette into thick slices, arrange on a baking tray and broil for 2 minutes per side.
Thinly slice the tomato.
Spread tapenade onto the baguette, top with a slice of tomato, add an anchovy fillet and garnish with fresh parsley!
Recipe Reviews