Anchovy Recipe
Tomato Provencal With Anchovy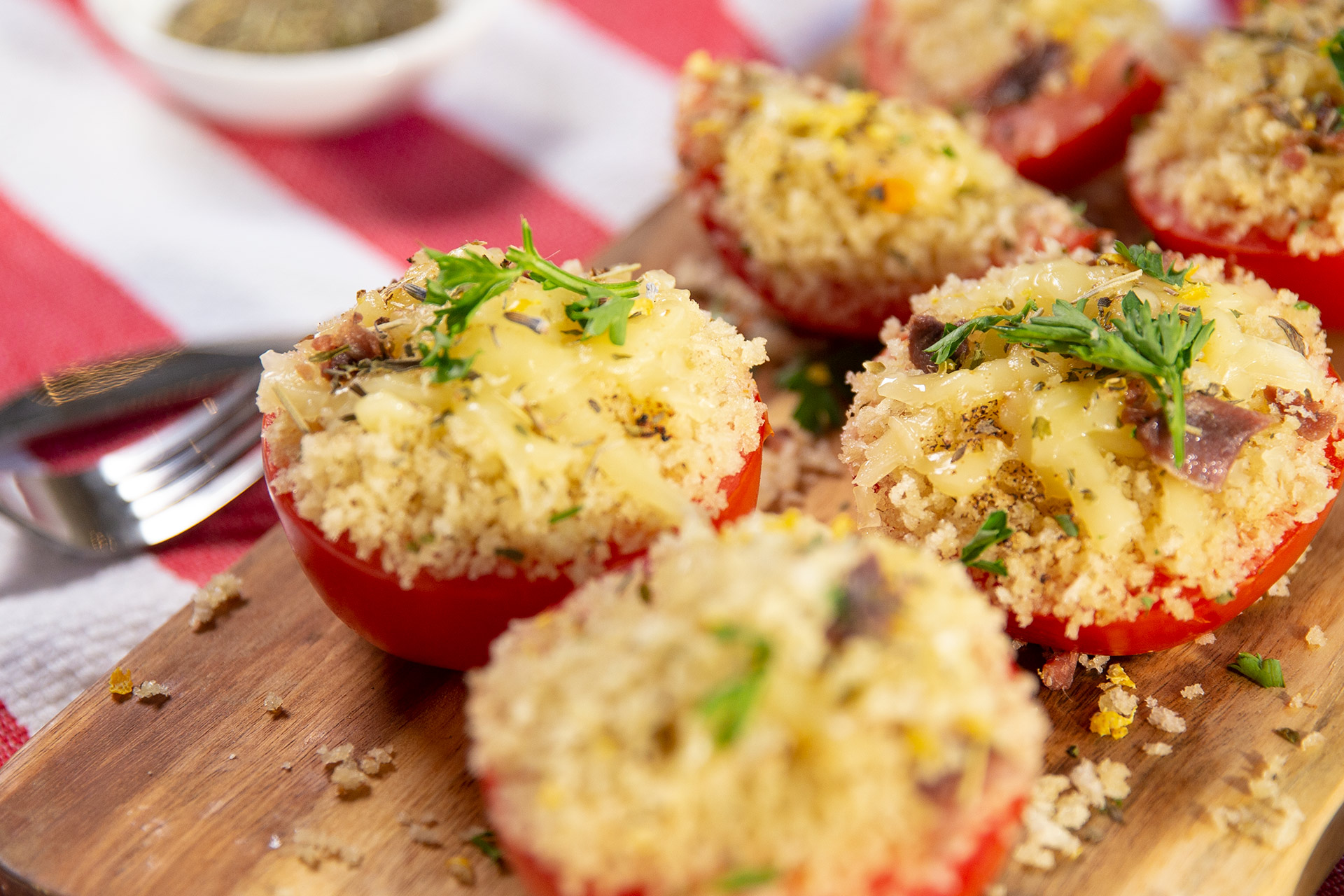 Tomato Provencal With Anchovy
Print Recipe
Ingredients
4 large ripe tomatoes, cut in half crosswise and deseeded
4 tbsp olive oil
1 ½ cups panko breadcrumbs
1 shallot, small diced
2 garlic cloves, minced
6 Club Des Millionnaires anchovy fillets, finely chopped
1 tbsp herbs de Provence
1 lemon, zest
1 cup gruyere, grated
Salt and pepper to taste
Directions
Preheat the oven to 375°F.
In a small bowl, mix the breadcrumbs, shallot, garlic, anchovies, herbs de Provence, lemon zest, ½ of the gruyere and season with salt and pepper. Add 3 tbsp olive oil and toss to combine.
Add the breadcrumb mixture to the tomatoes, drizzle with remaining olive oil and bake for 17 minutes. Remove from the oven, top with remaining gruyere and bake for another 5 minutes or until cheese is melted and bubbling.
Recipe Reviews