Smaller than other sardines, brislings are mild flavoured with a delightful flakey yet firm texture. They're a great pantry staple that makes a perfect ingredient for snacks, appetizers, and even main dishes. Brislings are a great source of protein, omega-3s and a host of vitamins like B12, D, calcium, selenium, and niacin. With everything they have going for them, you'll be happy to know that sardines are quite versatile and that there is a sardine recipe for any occasion!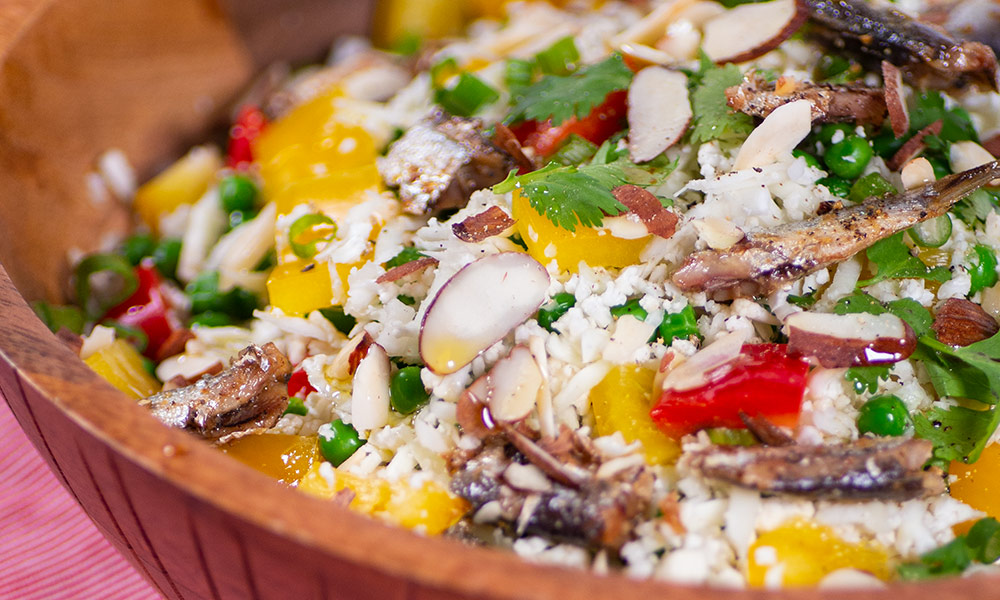 Love rice but don't love the extra carbs? Not to worry, we understand! That's why we created this delicious alternative that pairs cauliflower "rice" with the aromatic flavours of ginger, peppers, lime, tamari, and Brislings in Olive Oil. This one is hearty enough to be a main course, but you can serve it as a side dish as well!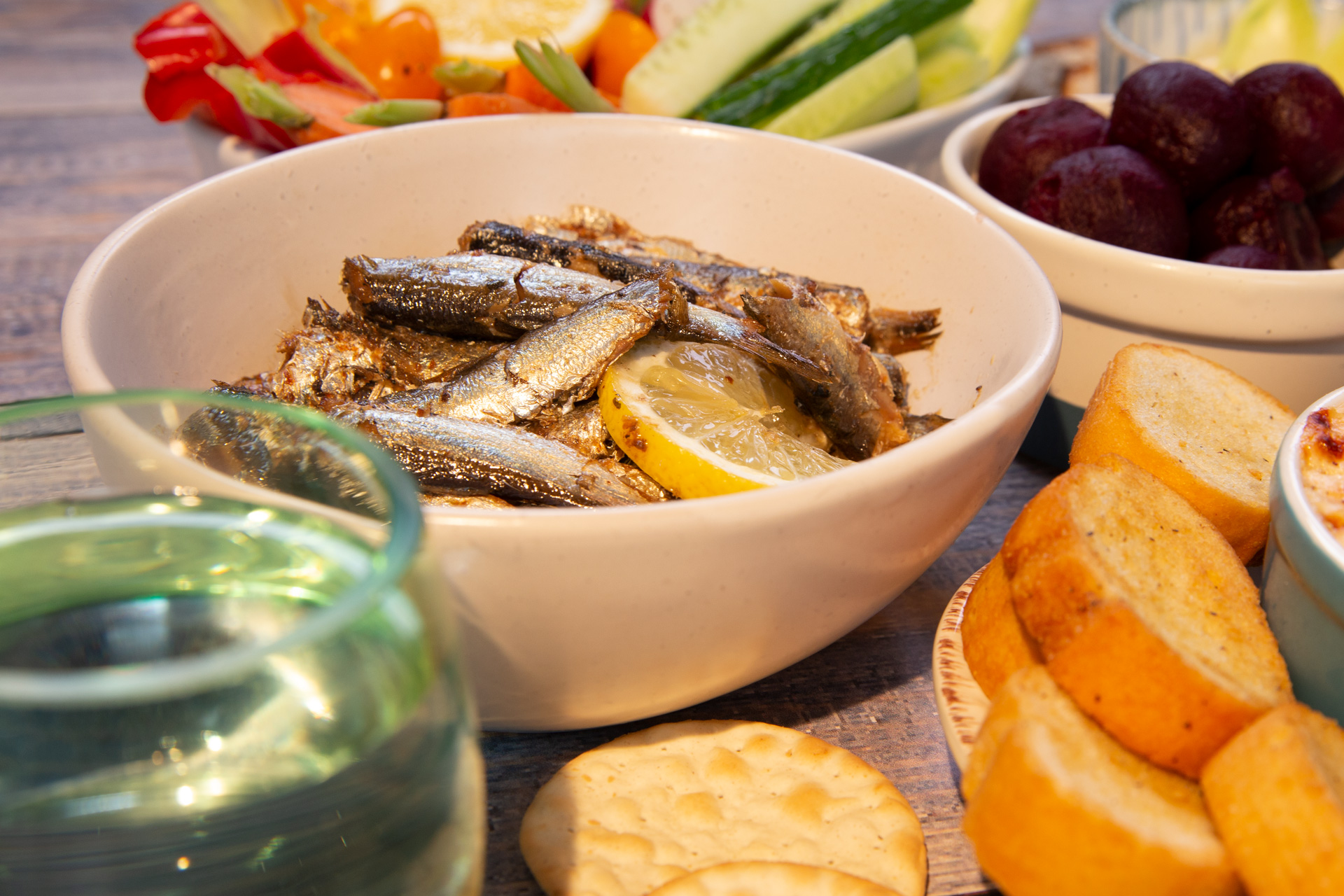 Packed with a blend of Mediterranean ingredients like garlic, olives, and peppers, our Mediterranean Brisling Sardines are packed with flavour. Paired with a few simple ingredients, they make the perfect protein-packed snack. Give this one a try next time you need a quick but healthy snack.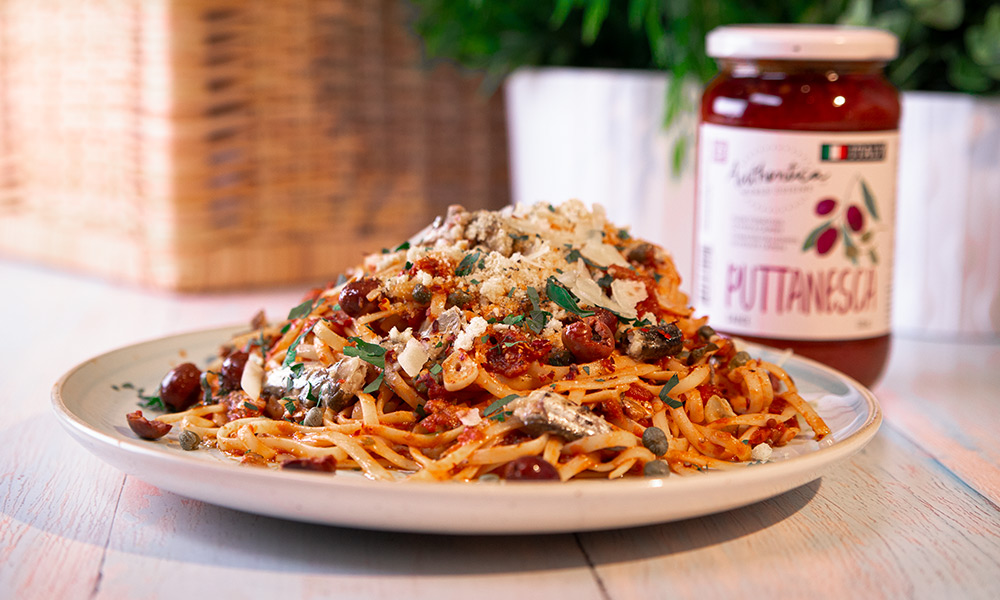 A satiating main course, the protein in this Pasta Puttanesca comes from our tasty Mediterranean flavoured brislings. Capers, chili flakes, and boldly flavoured Authentica Puttanesca sauce come together perfectly over pasta to satisfy your taste buds and your hunger.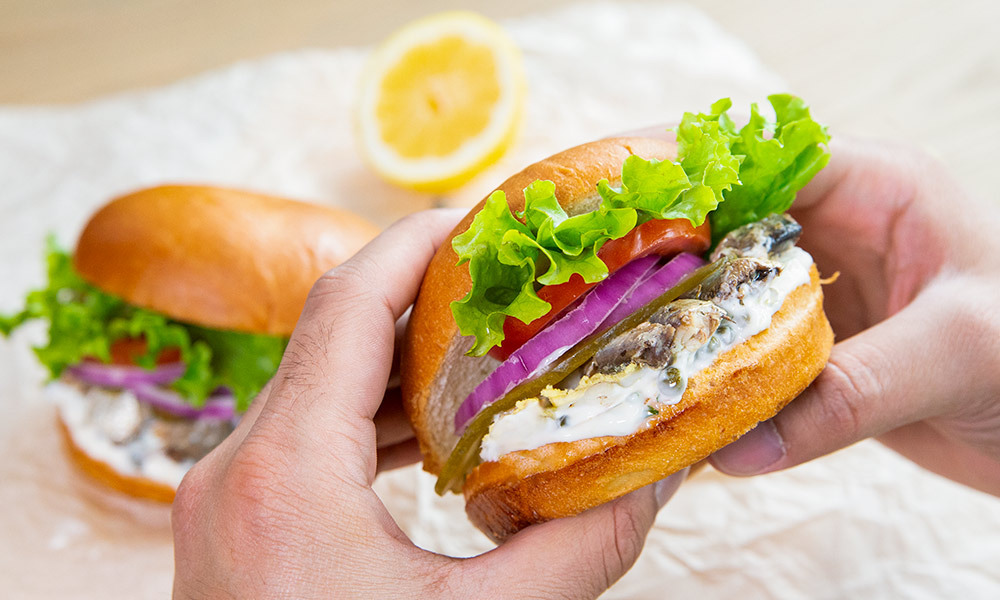 Lunch just got a whole lot better thanks to these fantastic sandwiches packed with crisp, fresh veggies. More importantly, they pack quite the protein and omega-3 punch thanks to Mediterranean brislings and hard-boiled eggs. Nutritious and easy to prepare, these sandwiches might just become your new lunch-time favourite.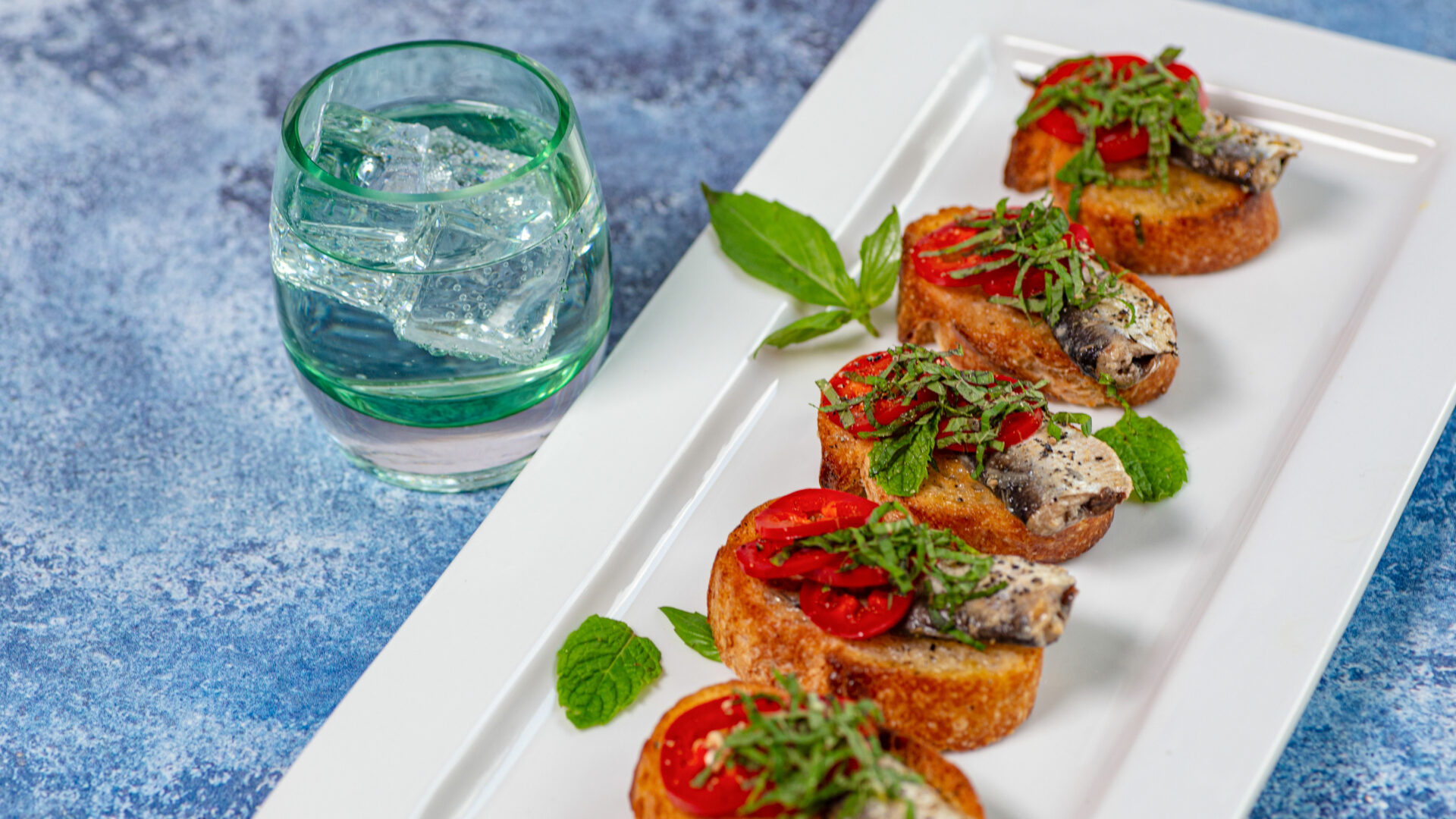 The only thing better than a French baguette is a French baguette that's been brushed with olive oil and toasted into submission in the oven. These crispy little rounds, or crostini, are the perfect vehicle for a number of toppings but our favourite is definitely brisling sardines! While you can use brislings in any flavour, we're quite fond of the classic brislings in olive oil. Their mild smoky flavour is perfectly balanced in this recipe with the freshness of mint, basil and Fresno chillies. Serve them at your next cocktail or dinner party for a protein-rich crowd pleaser.
With these five easy recipes, you're ready to make delicious snacks and meals that are healthy and high in protein and omega 3s.